Meet our Speciality Polymer Sales Team
We've already introduced our Spec Pol Business Team and now it's the turn of our dynamic Speciality Polymer Sales team!
Meet the team:
Didier Benoit is the Global Textile Manager based in France.
Didier is responsible for the looking after customers in the Textile industry; furnishings, clothes, technical fabric and ensuring their coating, dyeing, printing (traditional and digital) are met.  He originally trained as a Textile Engineer and has been working at Scott Bader for 38 years.
Barbara Joubert is based in South Africa as a Business Manager for Speciality Polymers & Adhesives Development
Barbara has been with Scott Bader for 11 years. She has held various positions within the company before her current Business Manager role. She has a degree in Marketing and Management from the Technical University of Szczecin in Poland.
Pawel Cuga is Area Sales Manager Speciality Polymers for Germany, Austria, Switzerland, Poland, The Netherlands and Spain.
Pawel joined Scott Bader in 2013 after 5 years working for an international producer of water-based polymers and 19 years working at a German supplier of thermoset resins and plastics. After graduating in the late 1980s, Pawel worked in technical sales, marketing and business development on international markets. He has experience selling binders and auxiliary materials for construction, coatings, textiles, paper, graphic arts, friction and abrasive materials, foundry, refractories, woodworking materials, electrical appliances and household, car industry and many more. He has worked with direct accounts and distributors. Pawel is also involved in sales activities in some Eastern European countries.
Tony Phillips is a Market Development Manager responsible for developing sales for Spec  Pol outside of Europe, especially Africa, Middle East, Asia and Australasia. As well as more recently gaining some UK accounts.
Tony comes from a Technical Services background within Scott Bader, having moved from Technical Services Manager into a commercial role.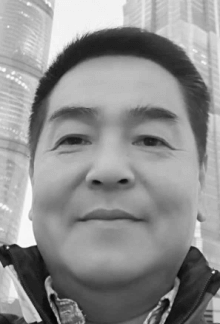 Patrick Wu is the head of Scott Bader Asia Pacific (AP) Region: China, Japan, Korea and South East Asia countries.
Patrick has a Chemical Engineering Master's degree.  He spent the early part of his career at Eckart GmBH (now Altana Group) for 11 years where he was responsible for the coatings and graphic arts business,. He then spent 7 years in Lubrizol, China, looking after their graphic arts business for the AP region.  He has been in his current role at Scott Bader for 12 years.
Tom Gitzlaff is an Area Sales Executive for Specialty Polymers in North America managing the distributor network on the West Coast (including the Pacific Northwest) and the Midwest. He also manages the Canadian distribution chain, and is the key promoter of the Viscoclyn product line of thickeners into the HI&I market.
Tom is a Chemical Engineer having spent the majority of his career in the HI&I market. For over 33 years, he worked for a company that manufactured janitorial supply chemicals. As Chief Operating Officer, he led the company into the development and manufacturing of acrylic polymers and polyurethanes for sale into the coatings industry. It was in this role that he first worked with Scott Bader on joint coatings opportunities and he eventually joined the Scott Bader sales team in 2016.
If you would like to get in touch with a member of our Spec Pol sales team please contact us here.
You will find our full range of speciality products here.