Scott Bader's Centenary time capsules
As Scott Bader enters into its next 100-year journey, colleagues working in the organisation today have a host of aspirations and expectations for the future of the company they belong to. As part of our Centenary celebrations, we are using time capsules to capture the thoughts of the current Scott Bader generation for the curious and hopefully excited scrutiny of Scott Bader's future generations!
Scott Bader have 6 manufacturing sites around the world, so we have 6 stainless steel time capsules waiting in the wings for colleagues to fill with personal statements articulating their hopes for Scott Bader by 2036. 2036 is when Scott Bader intends to have achieved its ambitious vision of becoming a fully sustainable company.
Each time capsule will be sealed and buried next to a young tree planted 2 years ago as part of the 2036 vision launch.  They will not be unearthed and reopened for the next 15 years!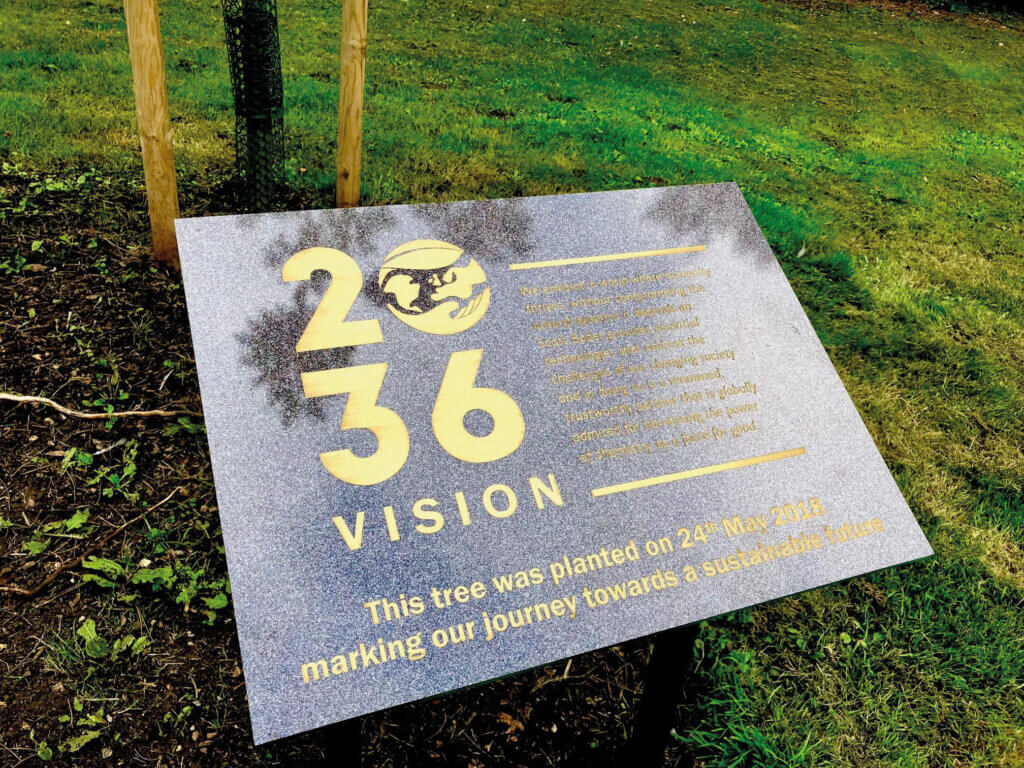 Look out for photos of our precious time capsules with their meaningful content being buried soon.