Our Constitution
It is our DNA
At the heart of Scott Bader is our Constitution, our manifesto of fairness, inclusion, and responsibility; a charter that brings us all together and guides us in becoming the best versions of ourselves while enriching the lives of others in our communities. The Constitution is Scott Bader's DNA and a constant reminder of what we stand for, the principles that bind us and our expected behaviours.
Being awarded a Common Ownership certificate in 1951 is what makes us different and as owners, our Constitution makes clear how our colleagues have the power to do good, for themselves, our business, our communities, and future generations. Scott Bader is a precious gift for all colleagues and brings great responsibility and empowerment so that every colleague works hard to ensure the business is nurtured and developed for generations to come.
Introducing our Members' Guide
Our Members' Guide explains what being a Scott Bader Member means to each and every one of our colleagues. It empowers us all to be even louder and prouder when it comes to using their voice to make a difference.
The accompanying animation sets out the benefits of being part of a business that embraces the employee ownership model. Have a watch and see how our colleagues, all over the world, help us to shape a better business for us and the communities we serve.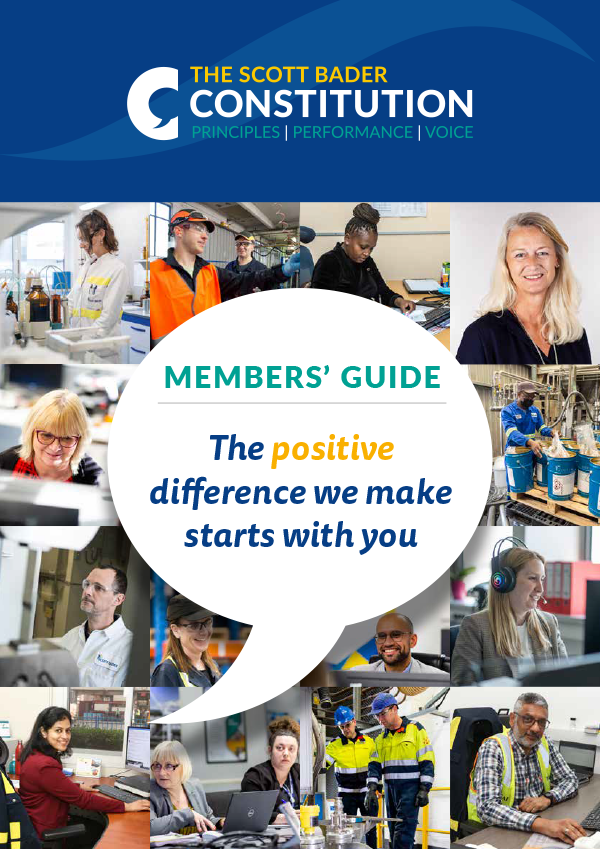 View our Members' Guide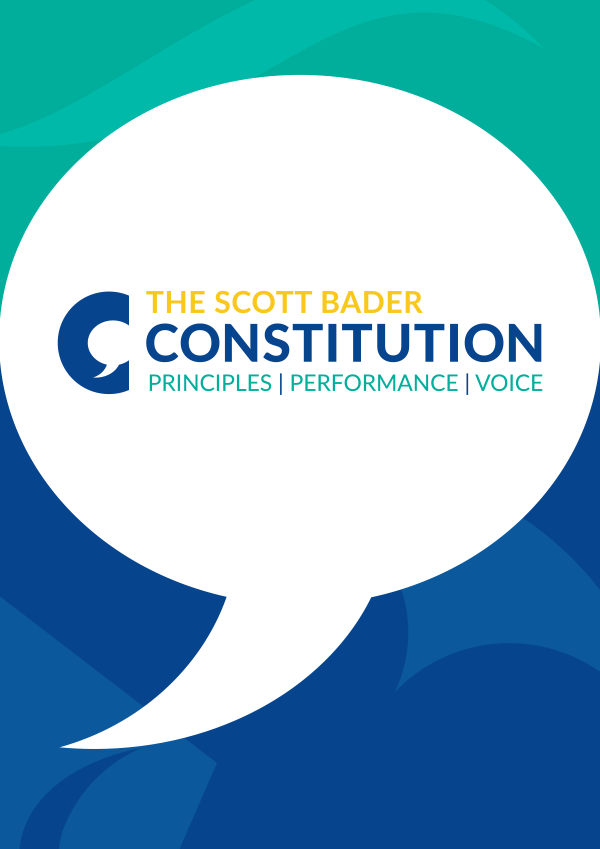 View our Constitution