Our history
How it all began
It all started in Finsbury Square, London in 1921, when Ernest Bader began developing and selling Celluloids in all its shapes and forms, such as the small windmills proudly placed on children's' sandcastle masterpieces.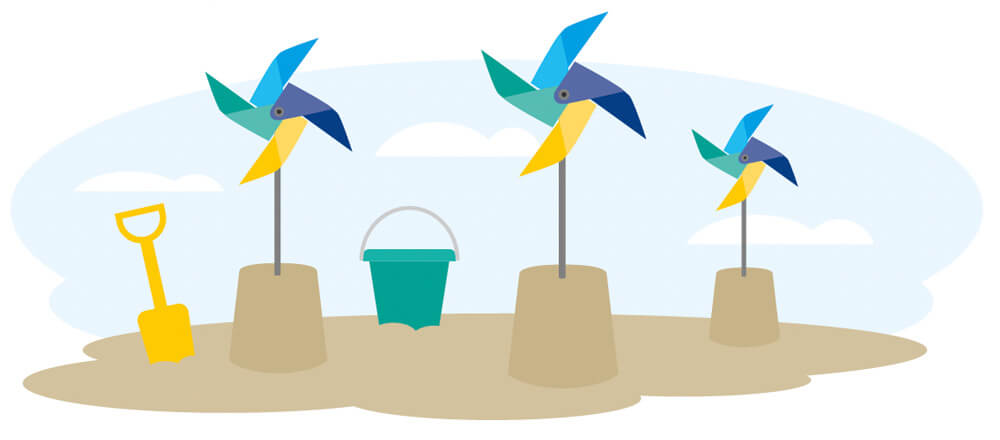 Soon, he pioneered the first low viscosity nitrocellulose in England, which reduced the time to paint a car from days to hours, with a harder, glossier and more resistant finish. Such fast growth led to the business being made a private limited company in 1923, as Scott Bader & Co Ltd.
In 1951, Scott Bader became one of the first employee-owned UK companies as Ernest and the Bader family gifted their shares to the workforce through the formation of the Scott Bader Commonwealth, a charitable trust that holds the shares of the company.
Ever since, through robust strategic management and chemical manufacturing excellence, Scott Bader has innovated the global chemical industry and now operates in every continent, across 18 offices and 7 manufacturing sites.
The Scott Bader story timeline
1921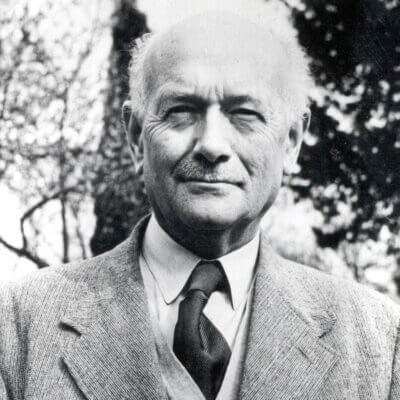 Scott Bader starts trading and becomes the sole agent for a Swiss manufacturer of Celluloid.
1922
Ernest Bader becomes the English agent to a German firm who make the first low viscosity nitrocellulose. This reduced the time taken to paint a car from days to hours and created a harder, glossier and more resistant finish.
1923
Scott Bader & Co introduces 'Albertols', the first oil soluble synthetic resin developed in Germany and a game changer for the English paint industry.
1926
Move to larger office in Broad Street Place, London.
1930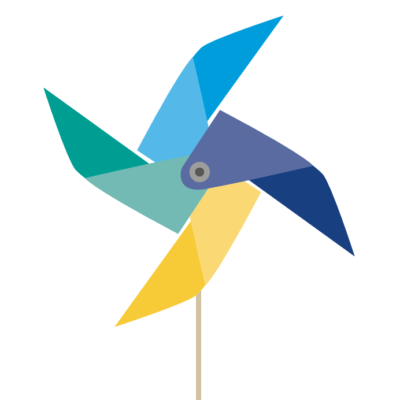 Increased sales of penny windmills, manufactured using Celluloid, meant another expansion to 109 Kingsway, which would remain 'home' for the next 30 years.
1932
Scott Bader moves into manufacturing from its Kingsway office in the East End of London.
1938
After considerable experimentation, Scott Bader launches Rubbone for stoving finishes.
1940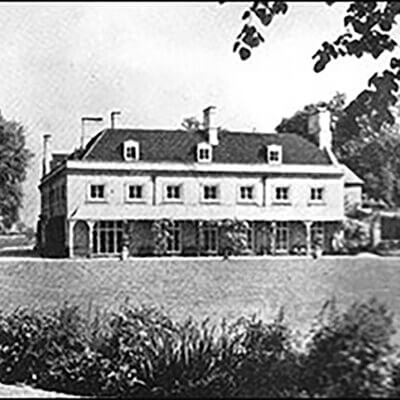 WW2 and subsequent bombing causes Ernest Bader to consider a relocation outside of London. An almost forgotten village in Northamptonshire called Wollaston was chosen as the new home of Scott Bader & Co Ltd.
1941
During the evacuation to Wollaston in March, the Stratford factory and stores are bombed, and then the office in Kingsway in April. Then most unexpectedly, the new Wollaston factory was completely gutted by fire. Fortunately, no one is hurt in these disasters. By the end of the year the factory has been rebuilt.
1946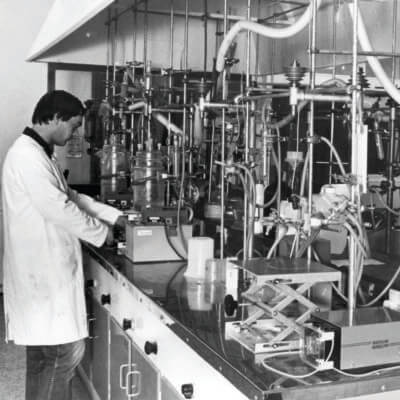 New agreements signed to manufacture three completely new polyester products, the first styrenated polyesters available in Europe, meaning that Scott Bader plays a unique role in shaping the early history of the glass fibre reinforced plastics industry.
1948
Further expansion is needed so another new large resin factory is built and the laboratories are extended. With the introduction of a range of resin-based textile printing pastes, export trade hits an all-time high accounting for more than 30% of turnover.
1951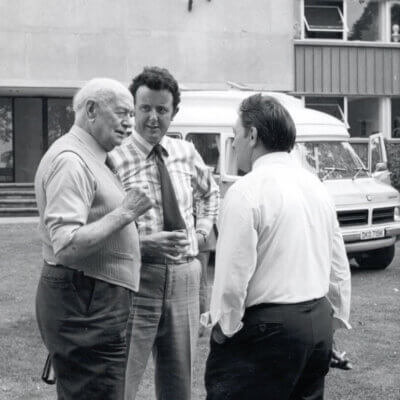 The commonwealth is formed. Ernest Bader makes the monumental decision to gift Scott Bader and Co Ltd to the newly created Scott Bader Commonwealth Ltd, a charitable trust wholly owned and controlled by its employees to create common wealth for all.
1956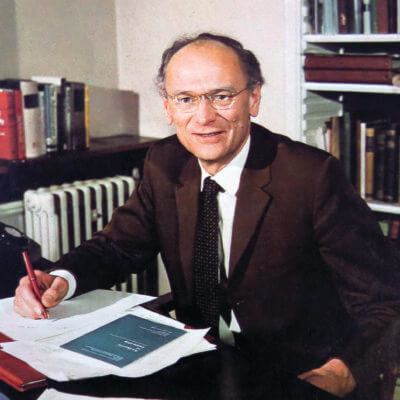 Ernest Bader announces that his son, Godric Bader, is to take over as Managing Director and that he would become Chairman, and a number of other senior appointments follow.
1959
The Commonwealth Centre opens its doors. It hosts meetings, conferences, social activities and the all-important canteen that still serves the finest food today.
1960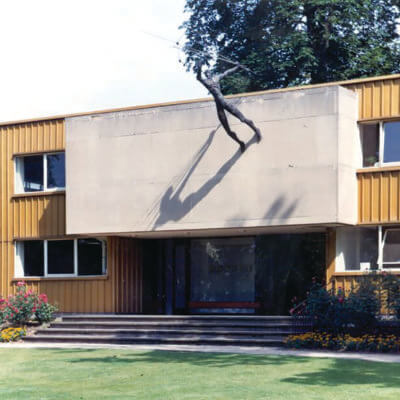 The Bryson Building is built, named after our first Chief Chemist, Courtney Bryson, who also discovered Wollaston Hall back in 1940. Built behind the hall, it provided a reinforced plastics laboratory and lecture theatre, plus additional office accommodation.
1966
Ernest Bader retires and Godric Bader is appointed Chairman in his place.
We invest in a new European manufacturing plant based in Amiens, France.
1970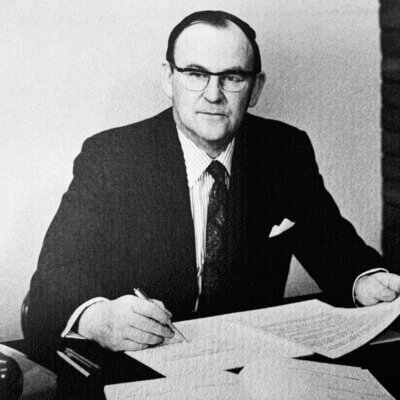 Nicholas Broome becomes Managing Director allowing Godric Bader to focus on his role as Chairman. Nicholas fitted the role perfectly with his experience within the chemical industry and his realistic concept of modern management thinking.
1971
The John Hand Laboratory opens to facilitate advanced polymer research, named after our first Technical Director.
1972
We acquire a major holding in the Swedish resin firm AB Syntes.
1975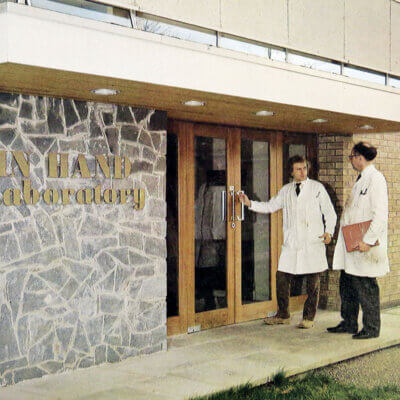 Scott Bader receives the Queen's Award to Industry for technical innovation in surface coatings.
1976
The Common Ownership Act is passed by Parliament, recognising common ownership companies in law. The first certificate is awarded to Scott Bader Company Limited.
1984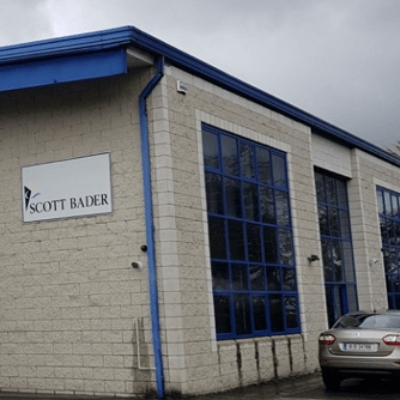 Scott Bader Ireland opens, offering a 'one-stop-shop" for GRP users in both Northern and Southern Ireland.
1992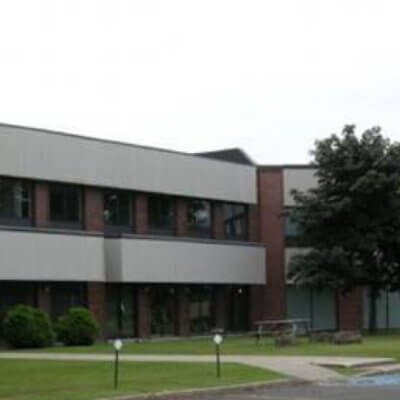 Scott Bader Inc opens in Hudson, Ohio, USA focussing on supplying Scott Bader's range of Specialty Polymers and Rheology Modifiers. Soon after another site is opened in Scandinavia. We acquired Neidert Trading AB (founded in 1981), now the home of Scott Bader Scandinavia.
1993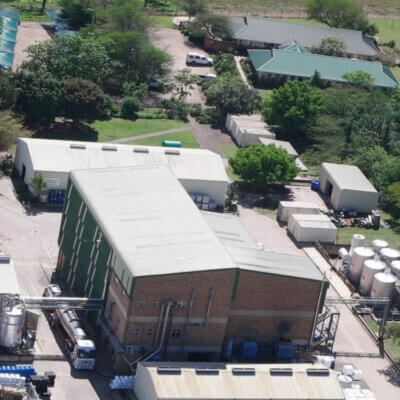 Scott Bader South Africa opens, trading as Scott Bader Pty. With a presence in South Africa for 30 years prior to this through a licensee, the Crystic® brand became well established and respected in South Africa over the previous 60 years.
1998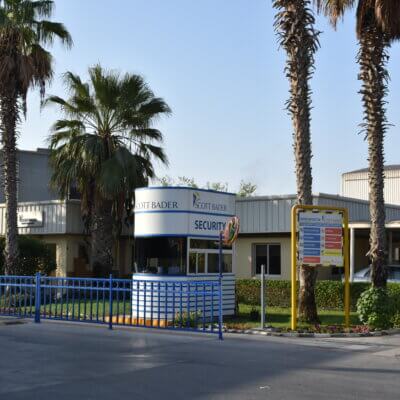 Scott Bader Middle East (SBME) opens its production plant and offices, in the Jebel Ali Free Zone, Dubai, UAE. Ideally positioned to manufacture and distribute the Crystic® brand range of polyester resins, vinyl esters and gelcoats.
1998
Meanwhile, in the Czech Republic Scott Bader Eastern Europe opens, with the commercial offices in Prague and the warehouse in Mimoň.
2001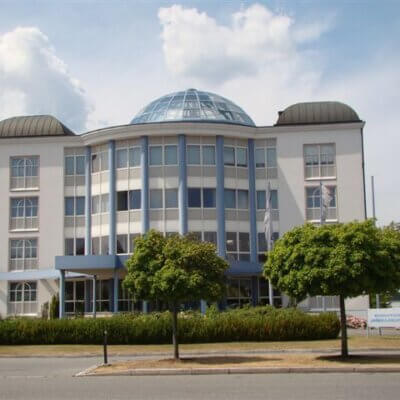 Scott Bader Germany opens in Weiden, Bavaria, with a primary purpose to establish key business contacts throughout Germany, providing a range of synthetic resins and polymers for Pipes and Infrastructure, Building and Construction, Automotive, Marine, Wind Energy and Chemical Containment sectors.
2002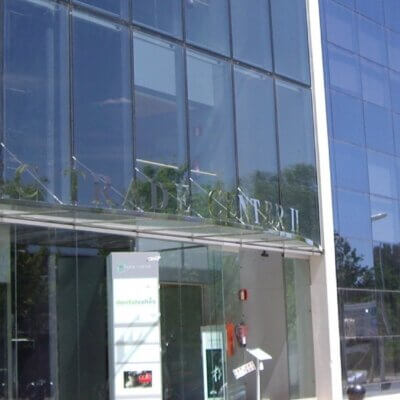 Scott Bader opens a subsidiary company in Spain, which later becomes known as Scott Bader Ibérica. Located in the town of Sant Cugat del Vallés, Barcelona.
2006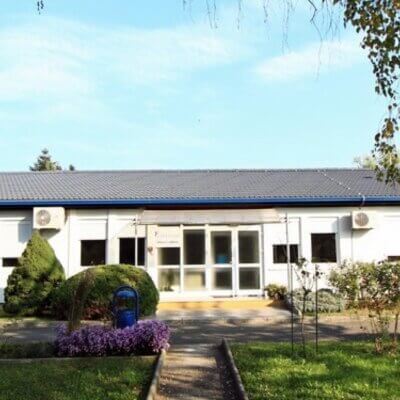 Scott Bader acquires full ownership of Chromos tvornica smola d.d, creating Scott Bader d.o.o in Zagreb, Croatia. The immediate priority was to bring the company's processes, products and general organisation into line with the Scott Bader culture and ethos.
2007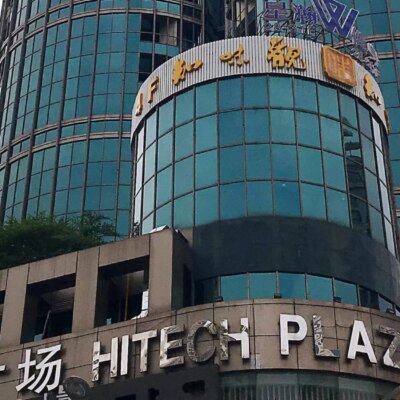 Having licensed UPR technology to China since the 1960s we cement this operation and opening our own Scott Bader Asia Pacific site in Shanghai. Even today those early Crystic® formulations are still in production.
2013
In February, Scott Bader North America acquires ATC – Formulated Polymers; a Canadian manufacturer of innovative compounds for the composites market.
2014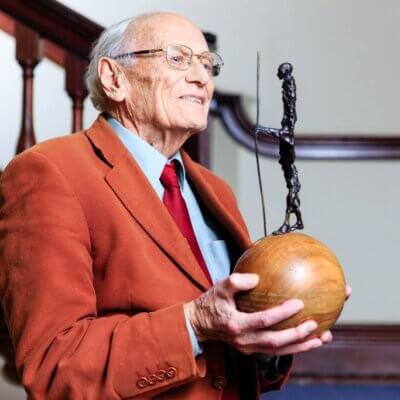 The Gandhi Foundation International Peace Award 2014 is jointly awarded to Godric Bader, Life President of Scott Bader, and to the Scott Bader Commonwealth for the better business model created by him and his family, which continues today as a cornerstone of the Scott Bader Group globally.
2018
Scott Bader Japan KK opens, supplying customers with quality composite and adhesive products mainly in the wind energy, marine, land transportation, building and construction markets.
2020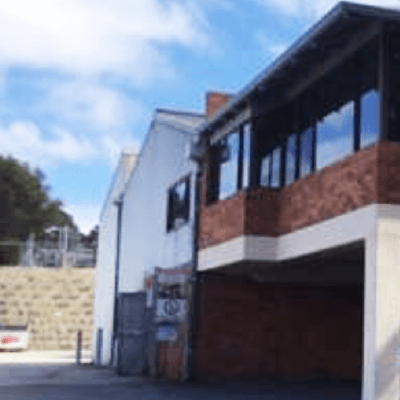 Scott Bader Australia Pty Ltd is formed following the official purchase of our long-standing distributor Summit Composites. Scott Bader Australia serves the Australian market through its branches in Perth, Melbourne and Adelaide.
2021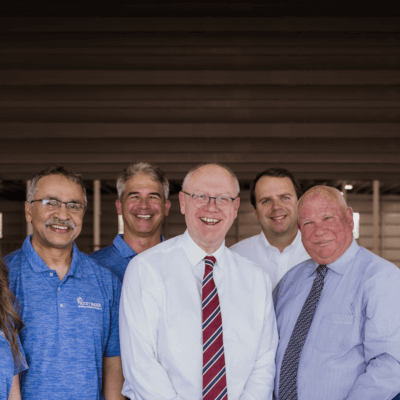 Scott Bader North America acquire a 110,000 square foot industrial unit on a 15-acre site in Mocksville, North Carolina. With further investment, the site will be developed into a state-of-the-art gelcoat and structural adhesives manufacturing facility. Scott Bader Mocksville is our second North American manufacturing site, set to be fully operational by Q1 2023.
2022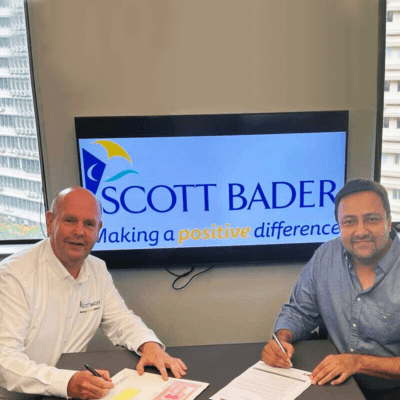 Scott Bader Pvt Ltd (India) becomes the Group's newest site, acquiring the commercial business of Satyen Polymers Pvt Ltd.
100 years of Scott Bader - Celebrating a centenary of partnering for success