What makes us different
Different by design
Scott Bader broke the mould back in 1951, when the Bader family handed over their company shares to the Scott Bader Commonwealth Ltd, a registered charity.
This means that Scott Bader is owned by the people who work here, who as Trustees of the Scott Bader Commonwealth, are responsible for the wellbeing of the business.
This rare ownership structure brings great benefits:
The business is totally independent and cannot be taken over or sold, creating more sustainable business relationships
Colleagues have an instrumental role in running the business, a role that is much greater than their everyday tasks and empowers them to learn and grow
Our charitable status brings a responsibility to the wider community, to make a positive difference in everything we do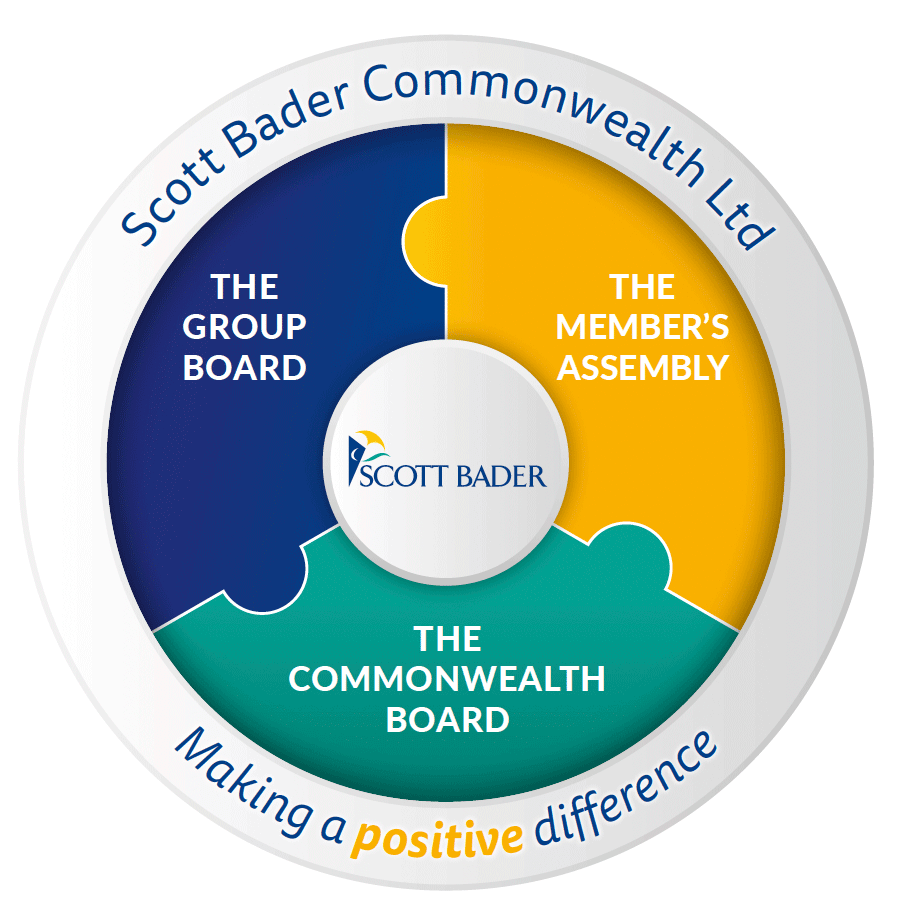 The Scott Bader Commonwealth Ltd is made up of three key groups:
The Commonwealth Board – responsible for ensuring the company adheres to the Commonwealth
The Member's Assembly – representing the voices of colleagues and a democratic
The Group Board – responsible for running the business like in most traditional business structures, but answerable to colleagues.
Scott Bader is a precious gift for all colleagues and brings great responsibility and empowerment. Every colleague works hard to ensure the business is nurtured and developed for generations to come.
Today, Scott Bader features in the Employee Ownership Association's (EOA) 2022 Top 50 Report as one of the fifty largest employee-owned companies in the UK. It is a prime example of how a business can be run differently, whilst also being successful. We continue to maintain the balance between our social purpose and our business needs as we pursue our ambitious 2036 vision, in a way that lives up to our founder Ernest Bader's vision.