Scott Bader promotes from within for their new Site Director in Croatia
Scott Bader is pleased to announce the appointment of Tina Buhin as the new Site Director for their Croatian manufacturing site. Since joining Scott Bader in 2007, Tina has built a reputation as a hardworking, high-performing, dedicated colleague not only in Croatia but across the Scott Bader Group.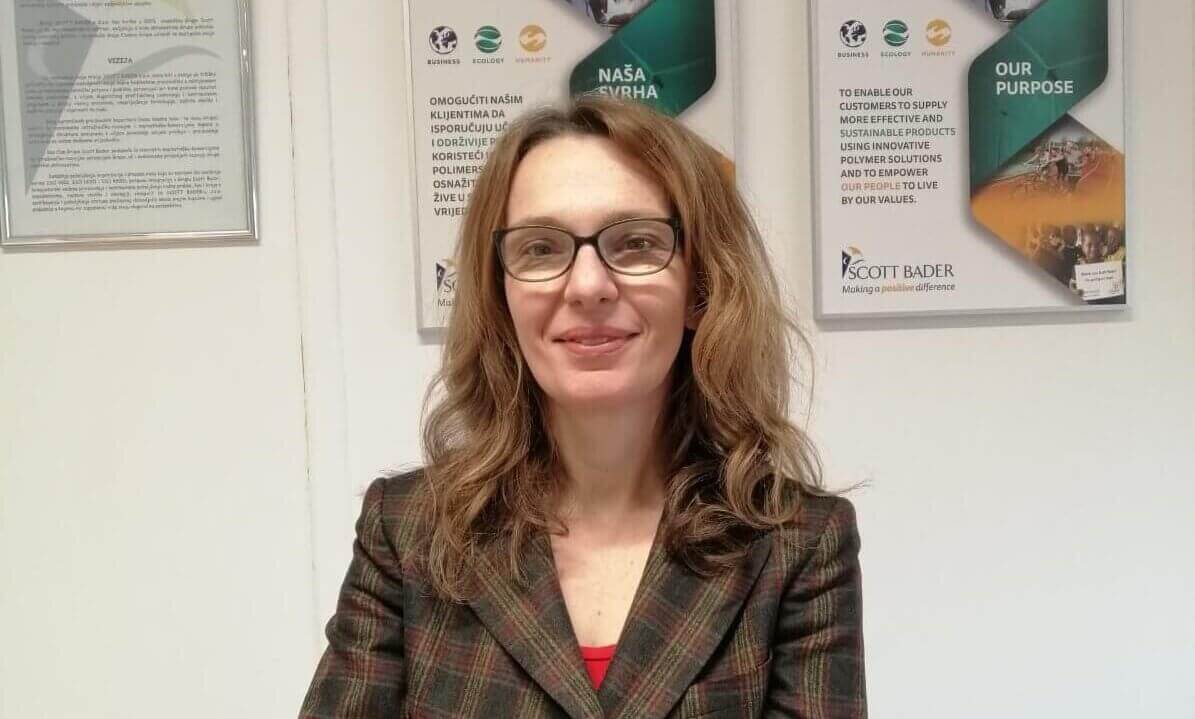 Tina began her education at the University of Zagreb, Faculty of Chemical Engineering and Technology, followed by a master's degree in Chemical Engineering. Soon after she acquired her first engineering role before joining Scott Bader in 2007 as a HSE Engineer. As Tina's skills developed, her role began to take on more responsibilities before she was promoted to Technical Manager at Scott Bader Croatia. In this role, Tina managed various teams, developed and implemented goals, objectives and standards whilst driving a culture of continuous improvement. She also joined one of Scott Bader's internal governing bodies, as part of their unique employee-owned structural, where she represented colleagues from Scott Bader Croatia and Eastern Europe.
Outlined in our Diversity & Inclusion statement, Scott Bader is focussed on creating a fully inclusive working environment where all colleagues can unleash their potential and be the best they can be. With that, we are pleased to say that Tina is the first female site director in the Scott Bader Group.
Women in Leadership
Scott Bader launched their inaugural Women in Leadership (WIL) Programme during 2019. Its purpose was to support, develop and empower a group of 12 female colleagues on their future career journey. On completion, the WIL participants presented to Scott Bader's Group Leadership Team and Group Board about their experiences and recommendations to improve the organisations approach, policies and procedures on Diversity & Inclusion. Scott Bader also supported a further twenty female colleagues from around the Group on a virtual leadership programme to aid their individual development.
Following the success of the inaugural WIL programme, a second WIL programme is currently in planning.