Scott Bader South Africa partner with Allied Fibreglass
Scott Bader South Africa is pleased to announce a new partnership with Allied Fibreglass for the distribution of its composite and adhesive products within the Western Cape region of South Africa.
Established in 1974, Allied Fibreglass is a reputable and trusted supplier of composite, functional polymers, and adhesive products in South Africa. It caters for a diverse range of markets including; marine, industrial, building and construction, renewable energy, swimming pool construction and more.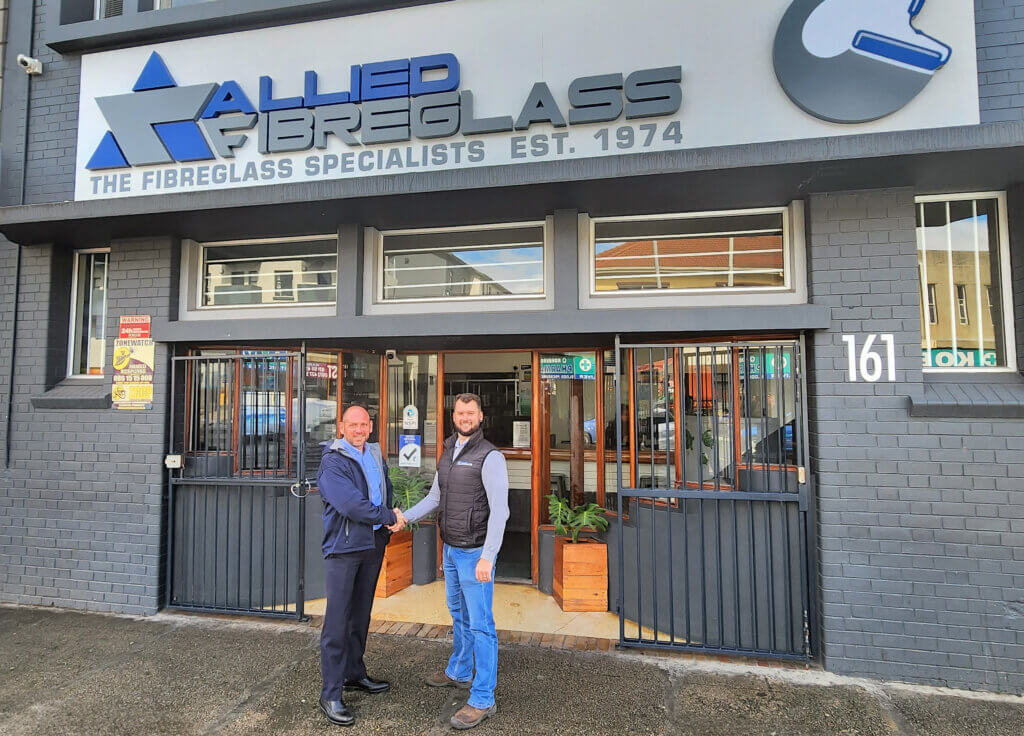 The new distribution partnership will offer South African customers quick, easy and reliable access to Scott Bader's leading composite and adhesive brands including Crestabond structural adhesives, Crystic resins and gelcoats and Crestamould matched tooling systems. All products will be available via Allied's new e-commerce website due to launch in the near future.
Matthew Major, Commercial Director for Scott Bader South Africa, said: "We are delighted to be working with Allied Fibreglass. Their distribution network and fantastic team will provide a top class service to customers across South Africa. We are excited to get going and offer this service to the market."
Kurt Retter, Managing Director of Allied Fibreglass, said: "We are extremely excited to embark on this journey with Scott Bader and to add more value to the composites industry in South Africa. The addition of the Scott Bader range is a perfect complement to our current range of strong brands, highlighting our commitment to providing the market with exceptional products, innovation, and service. Ultimately our goal is to provide a positive change in the marketplace, and I believe this partnership is a step in right direction. We look forward to creating easier access to more of the range and new products in the months to come."
Visit our list of distributors to contact the team at Allied Fibreglass.