Bansang Hospital Appeal – The Scott Bader Commonwealth Doctors Homes are complete!
Bansang Hospital, a 2018 Charity Fund recipient were to use their £25,000 grant to refurbish two accommodation blocks for doctors. Prior to the start of the project, the hospital had struggled to attract and retain doctors – 7 doctors served 600,000 patients – due to their unsatisfactory accommodation. This refurbishment project was urgently needed to improve recruitment and doctor retention as well as to boost morale and overall health care provision.
We provided an update on how the building works were progressing in December last year, and we are now very pleased to report that the Scott Bader Commonwealth Doctors Homes are ready and in use!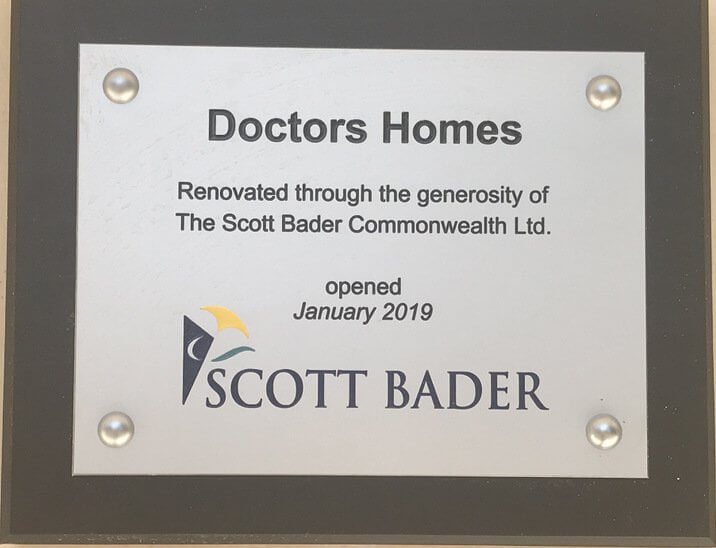 Anita Smith MBE, Founder of the Bansang Hospital Appeal handed the keys over to hospital CEO, Baba Jeng.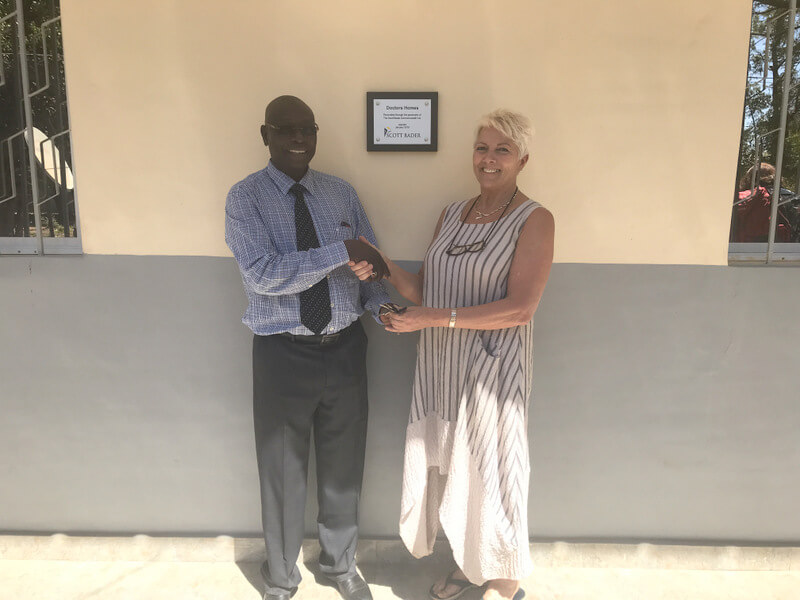 Six doctors and their families will be using the two accommodation blocks.  To date, two new doctors and a senior nursing officer have moved in.  Two further doctors are due to join shortly. With more doctors available, the hospital's patients will receive a better level of health care.  The catchment area of 600,000 covers two thirds of Gambia as well as patients who travel from Senegal, Guinea Bissau and even as far as Malie.
Baba Jeng, Bansang Hospital's CEO, says:
"The generous grant from Scott Bader has led to many doctors contacting the Hospital Management showing interest to work with us at Bansang Hospital.  We know this is due to the luxurious accommodation provided. These additional Gambian doctors will have a huge impact on patients care and survival and will enable Gambian doctors and their families to practice and live comfortably in their own country"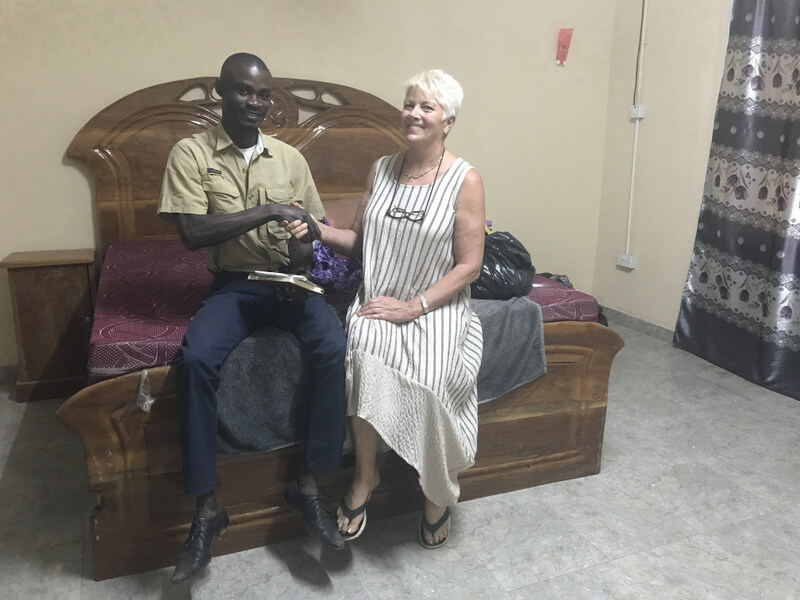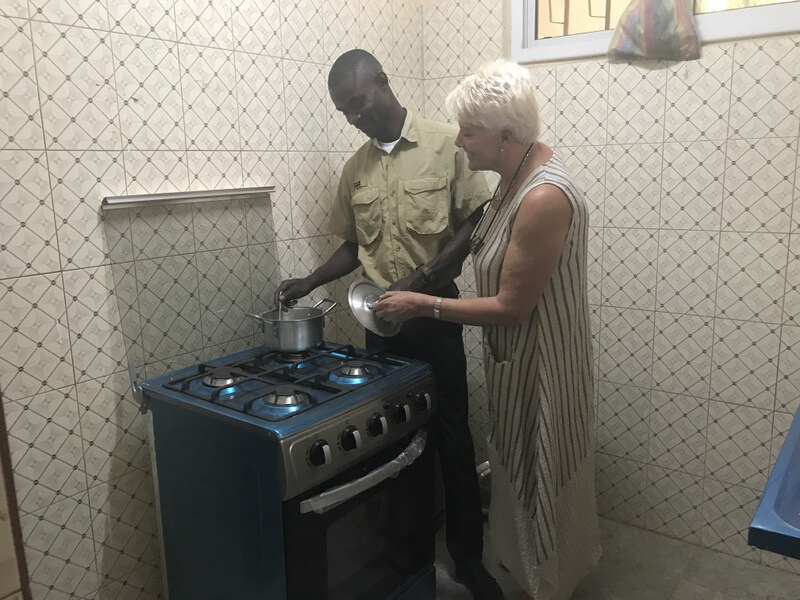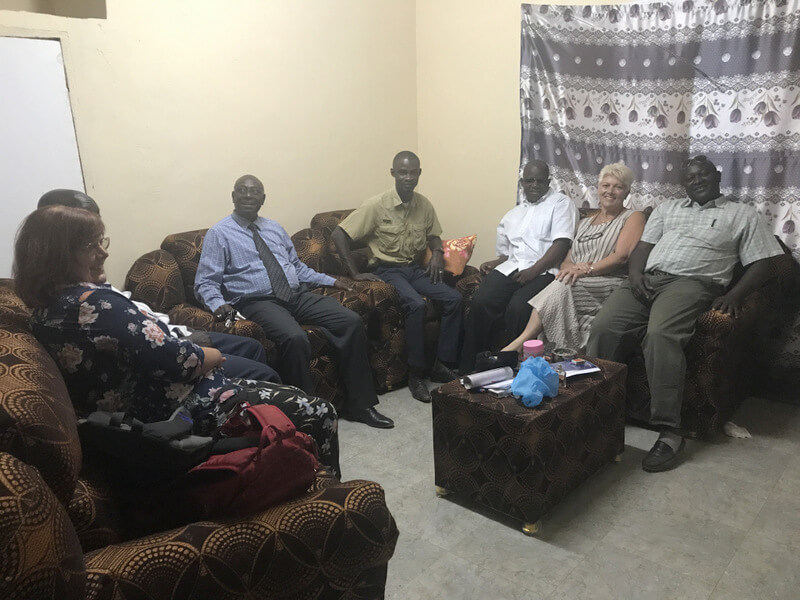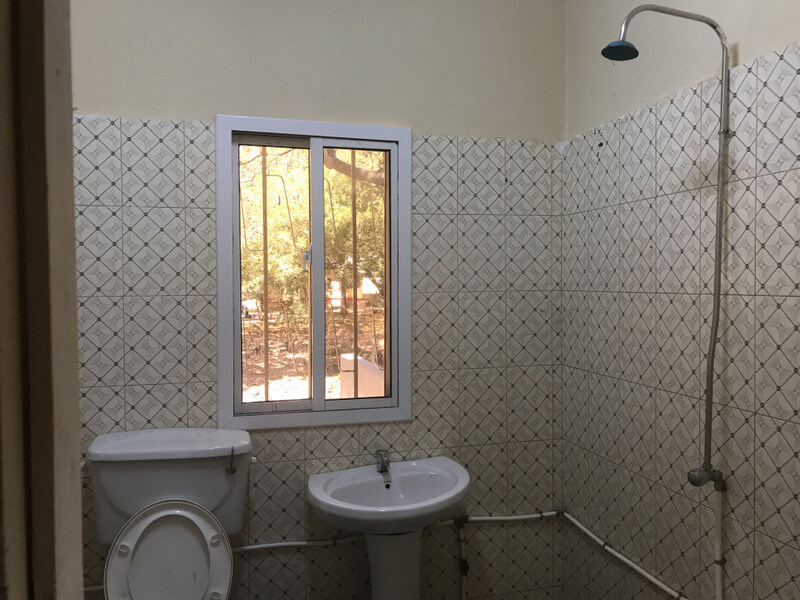 We are so pleased that this funding has made a positive difference and thank the Bansang Hospital Appeal for their regular project updates. We wish them continued success with the work they do for Bansang Hospital.