Scott Bader Lands' End to John O'Groats cycle ride raises over £10,000 for Kettering General Hospital!
In June 2019, a team of 7 Scott Bader employees embarked on the challenge of cycling 1000 miles from Lands' End to John O'Groats.  Their goal was to raise funds for Kettering General Hospital and the Air Ambulance.
Last Thursday, 19th September, members of the Scott Bader LEJOG cycling team were delighted to present a cheque for £10,820 to Kettering General Hospital.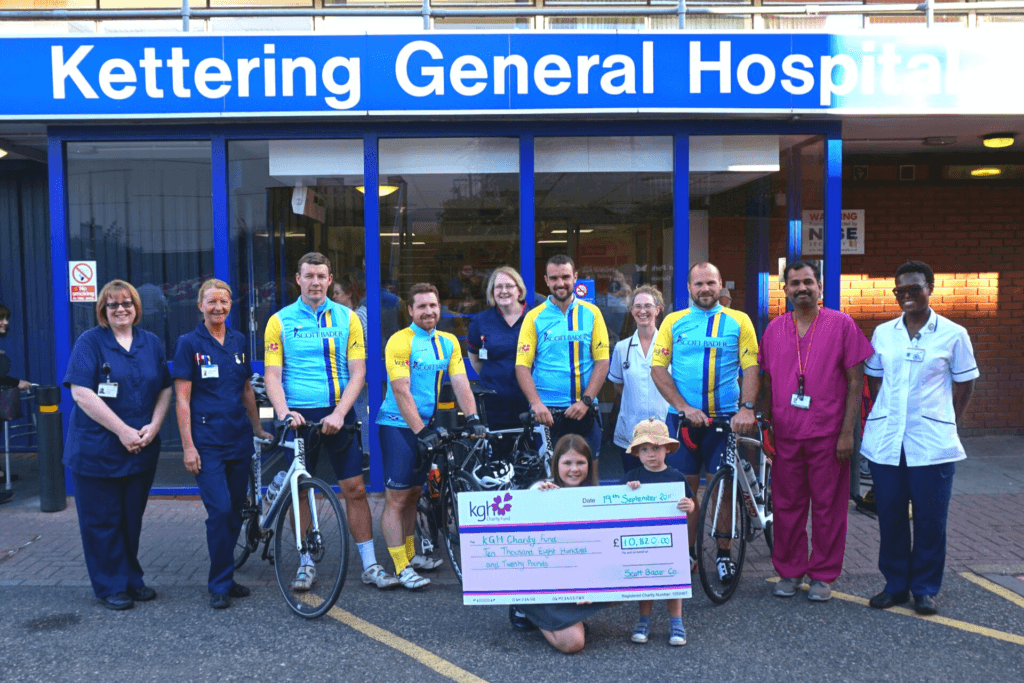 Team member, James Philo says: "The money will be used by the Intensive Care Unit that looked after me in February 2017 when I had Necrotising Fasciitis."
Some of the nurses, consultants and physio who treated James attended the cheque presentation. A cheque to the Air Ambulance will be presented in October.
Well done to the Scott Bader UK team, what a fantastic achievement!