Scott Bader UK sponsors local Northamptonshire Under 7's football team Stanwick Rovers
Scott Bader UK is supporting local Northamptonshire under 7's team Stanwick Rovers through the sponsorship of their home kit.
Scott Bader's sponsorship will go towards the running of the club and the purchase of football equipment to support the development of the young players. Scott Bader's logo and 'making a positive difference' strapline appear on the shirts.
The connection between Scott Bader and Stanwick Rovers comes through their Polymer Development Manager, Luke, whose son Osian plays in the team.
Luke said "Stanwick Rovers football club is a great opportunity for the children of Stanwick and the surrounding area to enjoy some physical exercise, team camaraderie and have fun. They have several age group teams, our eldest, Dylan, has also played for Stanwick, and I hope in the future our youngest son, Caden, will too as it's in a lovely environment for kids to spend some time outside and enjoy themselves.
Osian's team is a great mixture of some of his friends from the village school as well as other children he otherwise wouldn't have had the chance to meet. This is their 1st season and they're all really enjoying it!!!
I'm very pleased that Scott Bader are able to support the team, it's a great example of being able to support the local community in line with our company values."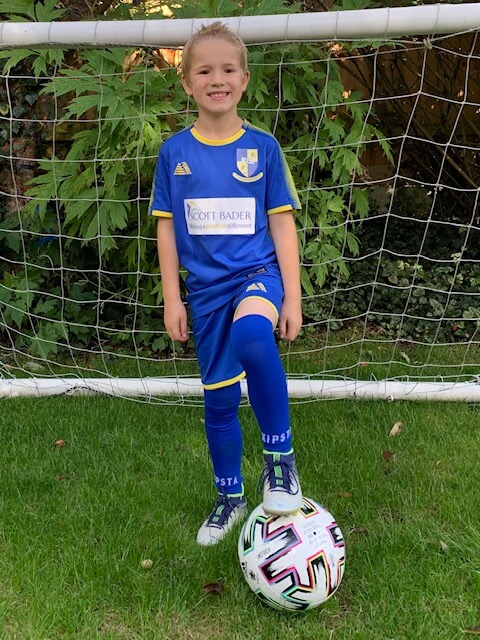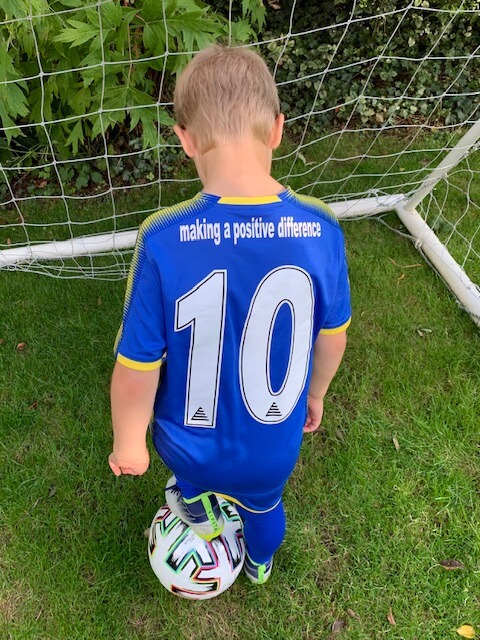 Since moving to Wollaston in Northamptonshire during 1940, Scott Bader UK have been keen to support the local community. Giving our colleagues a chance to be involved in local community activities is one of the core principles Scott Bader is built on.
The first employee-owned company in the UK
Scott Bader's support for the local community comes from their founder, Ernest Bader. Ernest ensured it was one of the core principles of the company when, in 1951, he gifted the Bader family shares to the employees to form the Scott Bader Commonwealth. Scott Bader became the first company to hold a common ownership certificate in the UK.
This year, Scott Bader celebrated 100 years of the company and 70 years of employee ownership.
Find out more about Scott Bader's unique history here.