The Scott Bader Commonwealth supports the education of young women in India
Maharshi Karve Stree Shikshan Samstha (MKSSS) is a 125 year old institution which aims to empower women's education, founded in 1896 by the visionary Bharatratna Maharshi Dhondo Keshav Karve.
The 'empowerment of women through education' programme is located in Pune, India supporting both primary and secondary schools students in need of additional educational support. The female students are given educational kits that include school uniforms, shoes, bags and any stationary equipment that they may require to assist their learning.
MKSSS have been able to distribute 1,500 kits to female students . With the help of a recent donation from the Scott Bader Commonwealth, 64 students in need received educational kits which have enabled them to continue their education.
The Scott Bader Commonwealth's charitable status brings a responsibility to our wider communities, to make a positive difference in everything we do. Supporting MKSSS follows the establishment of Scott Bader India in 2022.
We look forward to further supporting our wider community in India as Scott Bader India continues to flourish.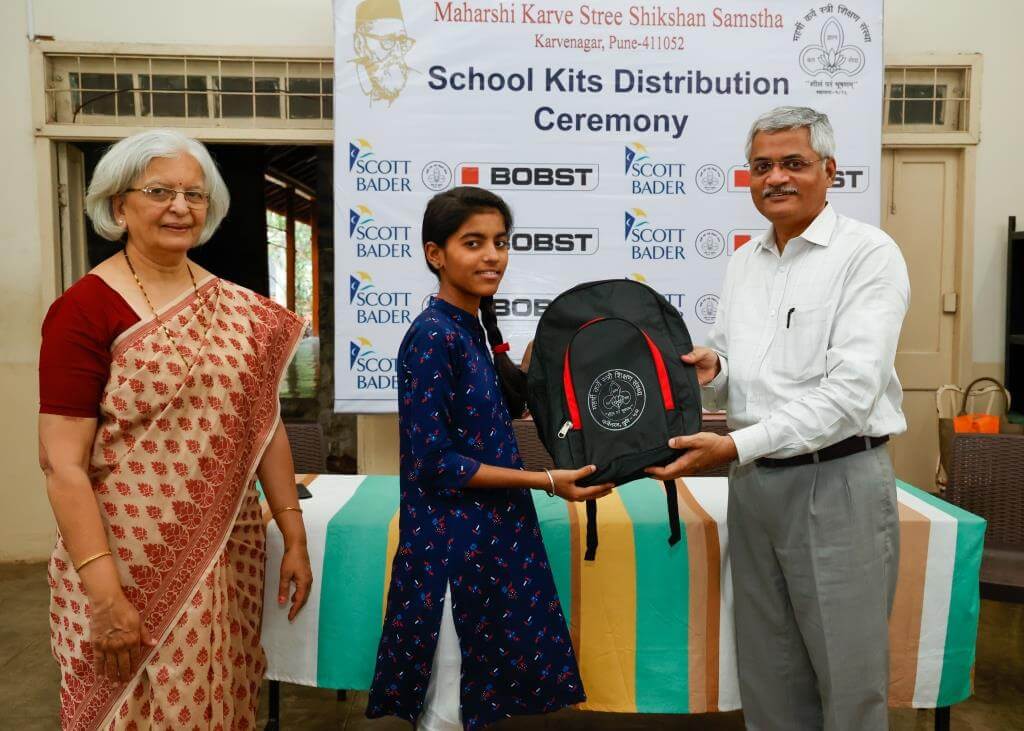 Scott Bader Commonwealth donate a minimum of 5% of Scott Bader's operating profit to charitable activities and projects around the world.
Not only this, but Scott Bader operate a matched funding scheme which means Scott Bader will match every £1 (or equivalent) raised by colleagues taking part in charitable fundraising activities (up to a maximum of £1,000 per person per year), effectively doubling the value of most fundraising initiatives.