CrysticROOF Revive restores 1000 m2 roof in South West England
Since its launch in September 2020, CrysticROOF Revive has offered our highly valued roofing customers a one component overlay to revive their existing roof, saving significant costs and time by removing the need to replace an entire flat roof.
Scott Bader and Fibreglass Supplies Limited have recently worked together to revive a 1000 square metre flat roof. Click below for the full story…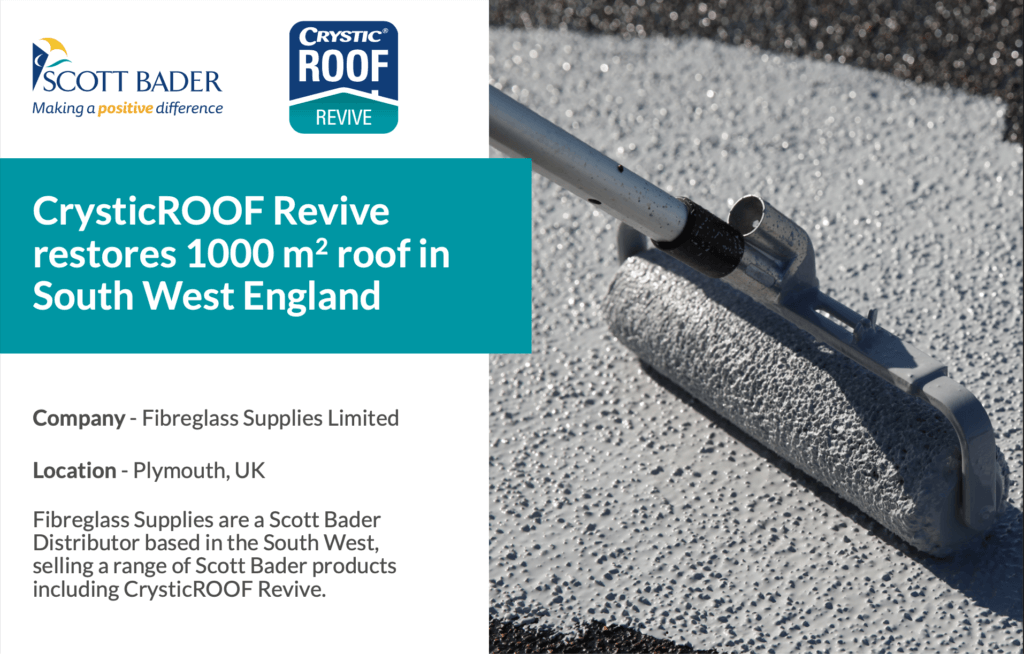 CrysticROOF is an easy to apply in situ cold applied Glass Reinforced Polyester roofing system. Perfect for roof structures, walkways and balconies. Click here to view our CrysticROOF range.