Scott Bader Apprentices Celebrate National Apprenticeship Week 2019
It's National Apprenticeship Week #NAW2019 and a group of our apprentices are celebrating in style with an informal breakfast meet up!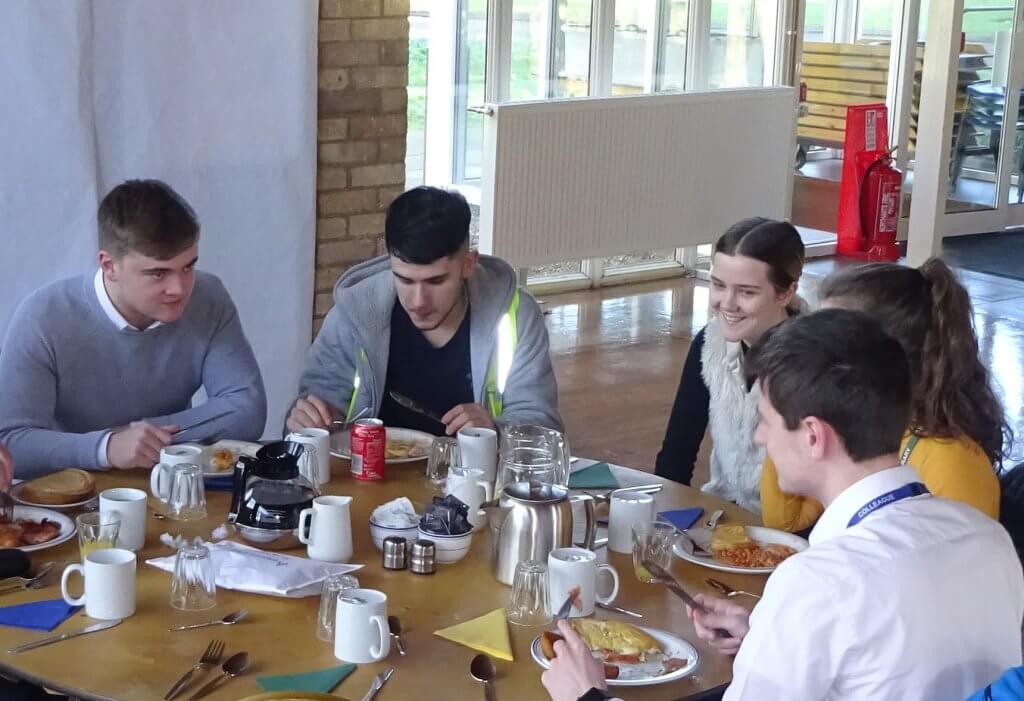 Scott Bader supports National Apprenticeship Week recognising the importance of raising awareness of nurturing and developing the next generation workforce. Over the last few years, the number of apprentices at Scott Bader UK has steadily increased and today we are proud to employ 6 young people with that number rising annually.

Our apprenticeship programmes are designed to combine work and study with most apprentices gaining subject specific qualifications whilst developing specialist knowledge of the job role and business.

Scott Bader employs apprentices with the aim that potentially there will be a full time position for them when they finish their apprenticeship. Jordan Massingham successfully completed his Electrical and Instrumentation apprenticeship in 2018 and having achieved his NVQ level 3 in electrical maintenance is now fully qualified and working in Scott Bader's E & I department.
Last month, Jordan and Harry Lloyd, our HR Assistant, were interviewed by BBC Radio Northampton on apprenticeships. Click below to listen to what they had to say.
The theme of NAW 2019 is 'Blaze A Trail' and we are certainly looking at our current and future apprentices to be the next generation of trail blazers to take our business forward!
Click here for further information on apprenticeships.