Scott Bader Commonwealth grant winner, Ace Africa, updates us on their progress
In May 2019, the Scott Bader Commonwealth Central Fund donated a £25,000 grant to Ace Africa.  The grant was provided to establish fruit tree nurseries at schools in Siaya County, Kenya supporting 1,000 children to improve their nutrition and life skills. Over the past eight months, Ace Africa has delivered training to 40 teachers across 20 schools and planted fruit tree seedlings in eight schools. Throughout 2020 Ace Africa will be working with a further 12 schools to expand their positive impact.
Tree planting
In October 2019 Ace Africa provided 480 tree-seedlings to eight pilot schools in Siaya County. The seedlings were sourced from a reliable tree nursery and intended to produce quick and protected growth. The trees included a range of different indigenous fruit; papaya, mango and avocado (160 of each variety). Teachers who received training earlier in 2019 were able to provide guidance to children to carry out the planting in their school kitchen gardens. Ace's staff were also present to provide support and encouragement. In three schools, the Headteachers also attended to boost the school buy-in for the project.
In future months and years, trained teachers will support children in weekly Child-to-Child clubs to monitor the trees, help promote steady growth and address challenges. Ace Africa will also continue to provide technical support where necessary.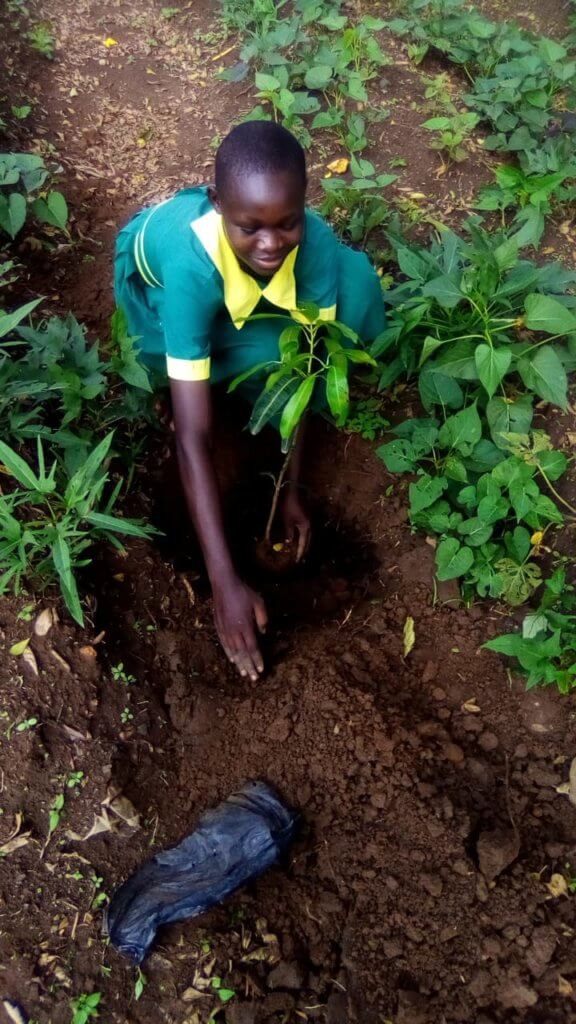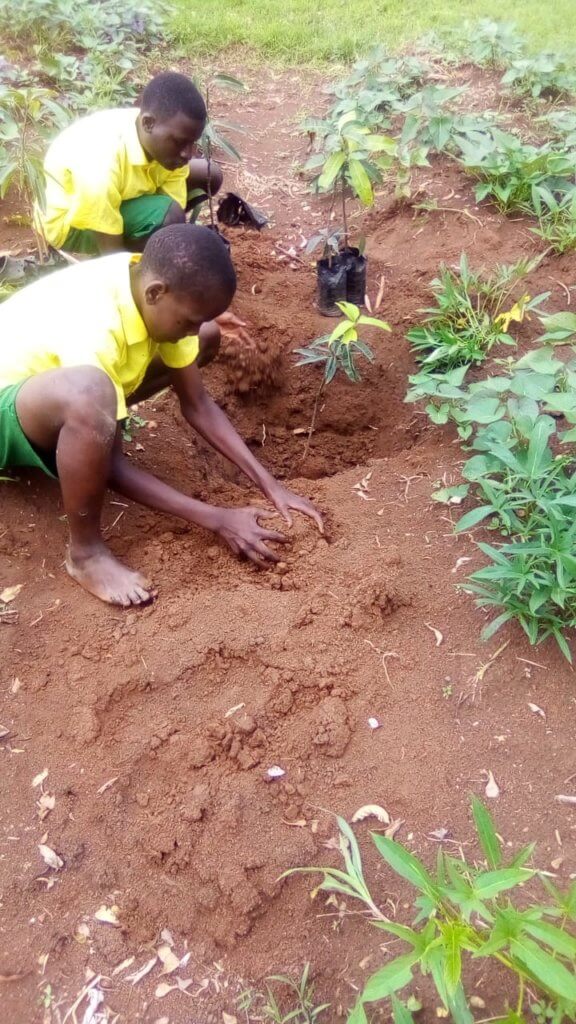 Management of trees in schools
Now that the trees have been planted, the school clubs will put in place their own monitoring plans to ensure that the trees continue to thrive. The first two months will prove critical for this, as the trees become established. Various different school groups, including Child-to-Child clubs and different classes have been involved in watering and observing the trees.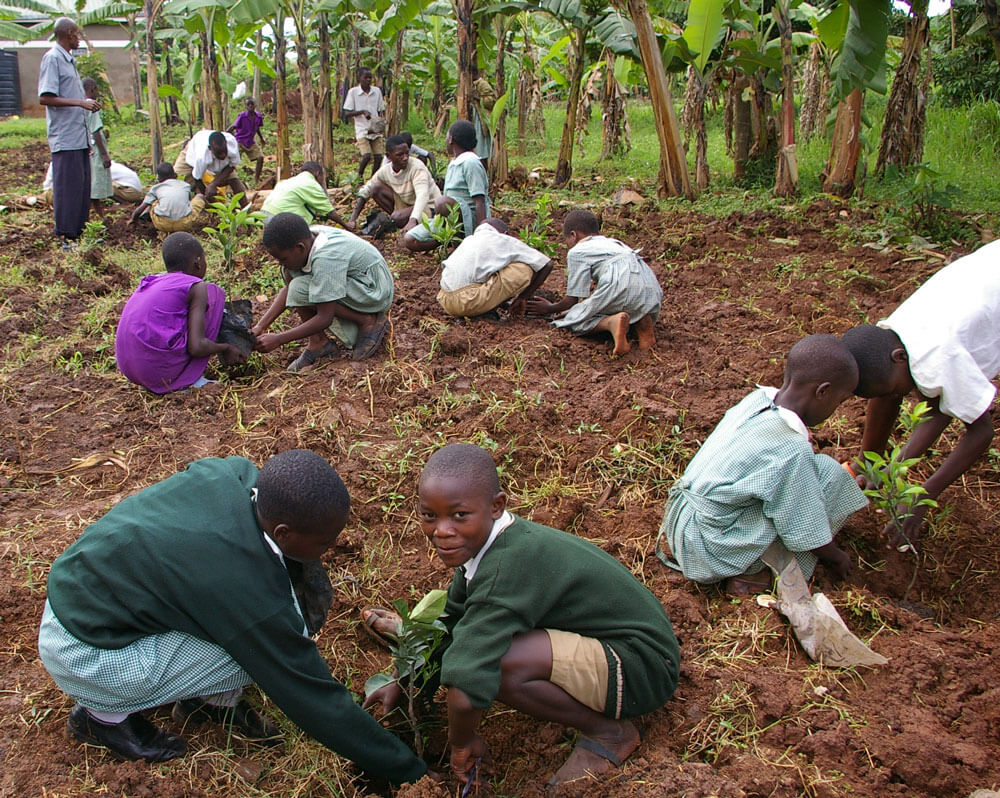 Ace Africa Monitoring & Support
Ace Africa staff also undertook monitoring visits to the eight schools to help support the establishment of the tree nurseries and monitor the project. At the end of 2019, all 480 trees had survived and established well. There was above average rainfall in November & December, which helped to boost the trees initial growth.
Plans for January – May 2020
In the next project period, Ace Africa will:
Deliver Food Safety training for 1,000 children across 20 schools, and distribute leaflets
Procure and support planting of fruit trees in 12 remaining schools
Organise exchange visits between schools and Advocacy days, to promote learning
Monitor all 20 schools and support teachers and students to preserve the trees
We are so pleased to see the Scott Bader Commonwealth grant making a positive difference in Kenya! Keep up the good work Ace Africa!