Recycled Scott Bader drums found in Yorkshire antique shop
With our 2036 vision, we are always keen to learn of stories around sustainability within the Composites industry, and we particularly liked this story from one of our suppliers; Tradpak.
Tradpak who recondition IBC's and drums, were out for lunch in Ripon, Yorkshire this week when they came across these old Scott Bader drums that have been reconditioned into seats and a table…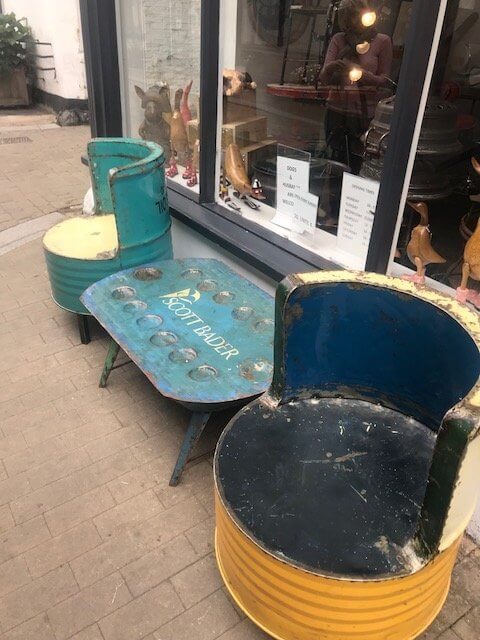 As per Tradpak's strap-line: 'Recover, Recondition, Reuse' they have bought the converted drums and will be using them in their new office reception!
Great to see some of our old drums being recycled and reused in this unique way.