Scott Bader Middle East colleagues rally to provide Pakistan with relief support
In June 2022, Pakistan was sadly hit by a torrential monsoon, triggering the most severe flooding in Pakistan's recent history, with 1/3 of Pakistan underwater, washing away villages and leaving almost 10 million children in need of immediate lifesaving support and at increased risk of waterborne diseases, drowning and malnutrition.
Colleagues from Scott Bader Middle East quickly came together to support Pakistan and the communities we are connected with, a core part of being a Scott Bader colleague instilled in us by our founder Ernest Bader and our Constitution.  Colleagues created a relief support plan and began to collect essential items to create relief support packages that included clothing, food and drink such as rice, tea and sugar, medication and more. The collection was a huge effort undertaken by many colleagues at Scott Bader Middle East over the weeks following the floods.
Once all items had been collected, the team spent time organising them into labeled packages to allow easy organisation and delivery to those most in need by the Pakistan Association Dubai.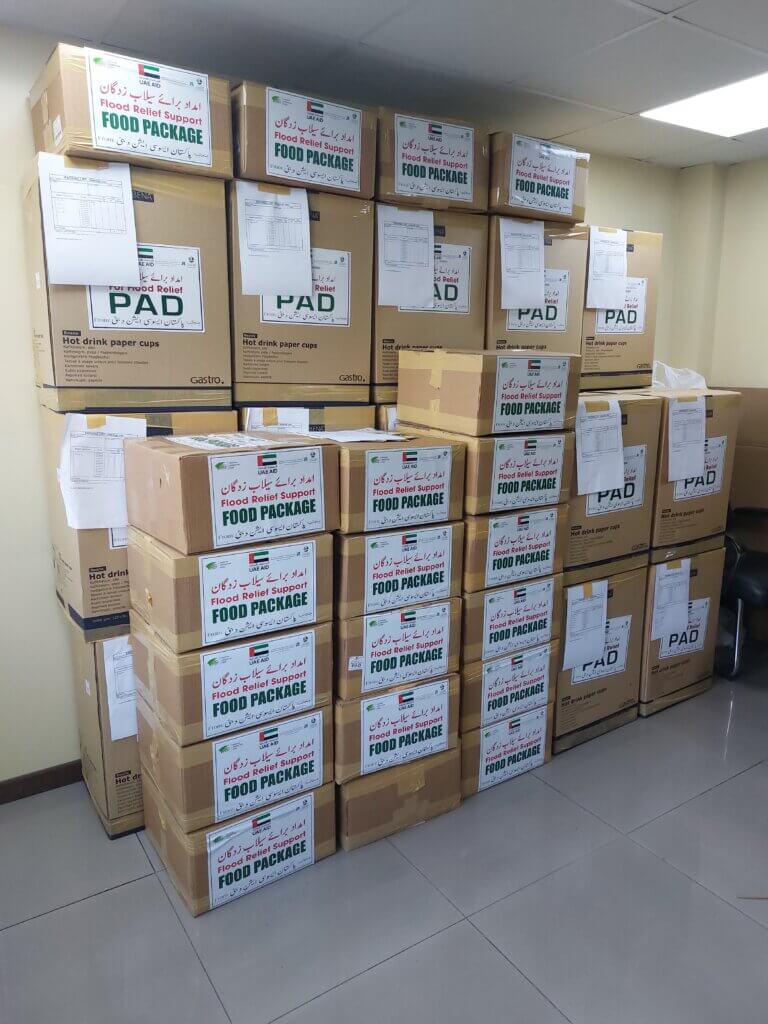 The incredible effort resulted in the collection and delivery of 650 t-shirts, 100 body suits, 20 blankets and 475kg's of food packages!
This is a fantastic example of colleagues living Scott Bader's values. Well done to all Scott Bader Middle East colleagues involved in making a positive difference to Pakistani families in need.