The Scott Bader Commonwealth continues to make a positive difference around the world
The Scott Bader Commonwealth is a registered charity that for the past 68 years has been supporting charities locally, nationally and internationally.  The charity income is generated by Scott Bader colleagues around the world.  The result of their hard work is evident, and in 2018, £221,100 was donated to 203 charities in 23 different countries! Donations to charities and community groups ranged from £50 through to £25,000.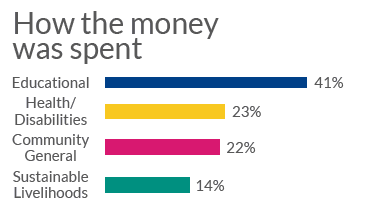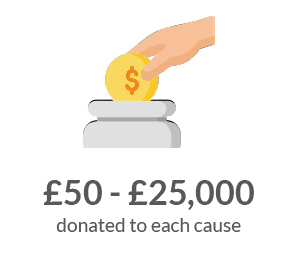 Scott Bader colleagues worldwide are encouraged to volunteer in their local community, and the Scott Bader Volunteering Scheme permits them to use a working day every year for voluntary purposes. In 2018, colleagues spent 952 hours volunteering.  This year, colleagues have already completed almost 500 hours volunteering plus hundreds of hours volunteering at recent community days.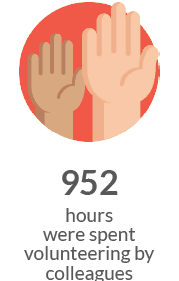 The Scott Bader Commonwealth was "founded on the belief that a socially responsible undertaking cannot exist merely in its own interests. It is part of the whole national and international community and as such it has responsibilities which extend far beyond its factory walls". This belief is part of the Commonwealth Constitution set in 1951, and continues to live on in the Scott Bader we know today.
Find out more about our social impact here.