All aboard Scott Bader's Crestafire® FST express at Innotrans 2018!
Scott Bader is looking forward to exhibiting at the annual Innotrans rail technology exhibition in Berlin from 18th to 21st September.  Since last year's event we have launched Crestafire®, our FST product range offering fire retardancy in the manufacture of composite parts.  Crestafire products work together as a complete fire retardant system meeting European and Global regulatory requirements.
Crestafire products are widely used in many land transport applications. The extensive range includes fire retardant gelcoats and intumescent topcoats, fire retardant structural adhesives and a variety of fire-rated open and closed mould, pultrusion and filament winding resins compatible with glass, carbon and aramid fibre reinforcements.
To reflect the rail transport market, our stand this year will resemble the interior of a carriage illustrating clearly where and how Crestafire products can be used.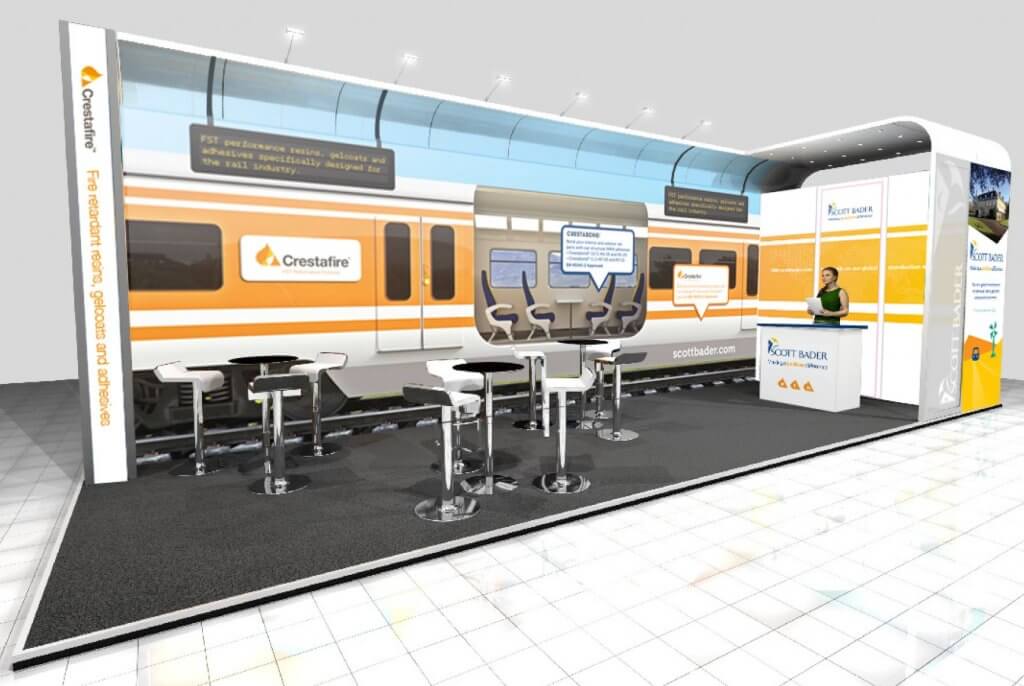 The Scott Bader team will be in Hall 8.2 on stand number 207 ready to meet representatives from the rail industry to discuss how Scott Bader's innovative products could be used in their manufacturing processes.
For more information on Crestafire products click here