An update on Scott Bader's preparations for 'Brexit' and the ongoing COVID-19 pandemic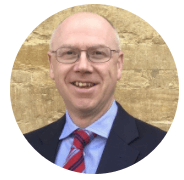 Kevin Matthews, Scott Bader's Group CEO, provides an update on our preparations for 'Brexit' and the ongoing COVID-19 pandemic:
As we enter the final 3 months of 2020 the UK finds itself facing a period of considerable uncertainty caused by the resurgence of COVID-19, as well as "Brexit".
Scott Bader has continued to operate throughout the COVID-19 crisis, introducing safe working practices, support for individuals who need to self-isolate and an internal track and trace process. We review our guidelines regularly to ensure that they comply with government requirements and more often than not surpass these requirements. As an international group we have also benefitted considerably from the experiences of our overseas sites in how to manage this pandemic. We also extended our product range to include thickeners used in hand cleansers during this period and hence are playing a meaningful role in the fight against the virus. We have worked, and will continue to work hard, to ensure that we keep our employees safe and remain open for business and responsive to the needs of our customers over the coming months.
With the backdrop of the pandemic, the timing of "Brexit" is unfortunate and we sincerely hope that our political leaders can minimise the impact to business of this fundamental change to the UK's international trading position. Despite our hopes, we are planning for a hard Brexit. We recognise that in the event of a hard Brexit there will be significant changes across a wide range of areas including import and export documentation, tariffs and duties, travel documentation, regulatory landscape and accreditations. Again, we are working to ensure that we are as well prepared as possible for these changes including seeking external advice from experts to minimise the risks we face as a business. However, we recognise that in both the UK and Europe a great many businesses are not as prepared as they might be and expect therefore that there will be considerable disruption at the ports and the surrounding areas. We also anticipate that these issues will be further impacted by the safety requirements and effects of COVID-19. To address this risk of major supply chain disruption we have decided to build year end inventories across the Group and especially in the UK and European markets serviced by our UK manufacturing assets, which will result in a significant increase in our working capital at the year end. This represents Scott Bader's direct investment in protecting the supply chain for its customers. We would also encourage our customers to increase their own safety stocks as soon as possible as protection against potential supply chain disruptions.
It is likely that the next few months will be a challenge for all of us. I wish our customers every success in navigating through this uncertain time and reassure you that Scott Bader stands ready to help you as best we can.