More Power to Scott Bader's Colleagues this Employee-Ownership (EO) Day 2023
Global chemicals group, Scott Bader, is celebrating this Employee-Ownership Day (23rd June) by giving its 800+ colleagues the tools to have an even greater voice on the company's commercial and charitable activities.
Under Ernest Bader's leadership, the Northamptonshire-based business was one of the first UK organisations to establish an employee-ownership model in 1951. In the lead up to celebrating its centenary and 70 years as a trusteeship in 2021, Scott Bader set about forging an even stronger future by re-evaluating the very principles its successful history has been founded upon. Two-years of insights gathering and implementation ensued in 2020 to bring its Constitution bang up-to-date and motivate its people to wholeheartedly embrace what it means to be a 'member' and shareholder.
"As we embarked on such a monumental year there was naturally a great deal of reflection – particularly as the business arena in which we all operate has irrevocably changed. We invited staff and wider stakeholders to help us shelve from our governance and structure what was no longer considered fit for purpose," says CEO, Kevin Matthews. "Our ultimate goal was to give colleagues the opportunity to have their say and to help us amplify everything we're doing to make a positive impact – wherever we are in the world."
Led by a dedicated steering group Scott Bader has undertaken the rigorous internal communications initiative to ensure every one of its colleagues, in every single location, feels heard, valued and included in how the business moves forward. Crucially, Scott Bader has appointed its first, full-time, independent representative to uphold industrial democracy across all geographical and operational areas of the business. With Global Members Board (GMB) Chair, Sam Boustred, now firmly in-situ, colleagues have a trusted ally to formally champion their collective beliefs.
Alongside creating this new role, a series of interviews, surveys, webinars, videos, newsletters and polls have shaped an ongoing programme of activity aimed at extracting meaningful data, generating conversations and galvanising company representatives into truly embracing the responsibility that comes with being an owner. Importantly this work is already leading to greater engagement, globally, with record levels of participation (83%) at the AGM where colleagues voted overwhelmingly in favour of the proposed changes arising from the consultation piece.
"We wanted to reaffirm the organisation's purpose in the hearts and minds of colleagues," says Hansi Manning, Guardian Trustee and the granddaughter of founder, Ernest Bader. "Part of the process was understanding how we can better empower our people – Scott Bader's Members – to use the influence that our founder, my grandfather, gifted to them when he took the ground-breaking step of establishing the trusteeship."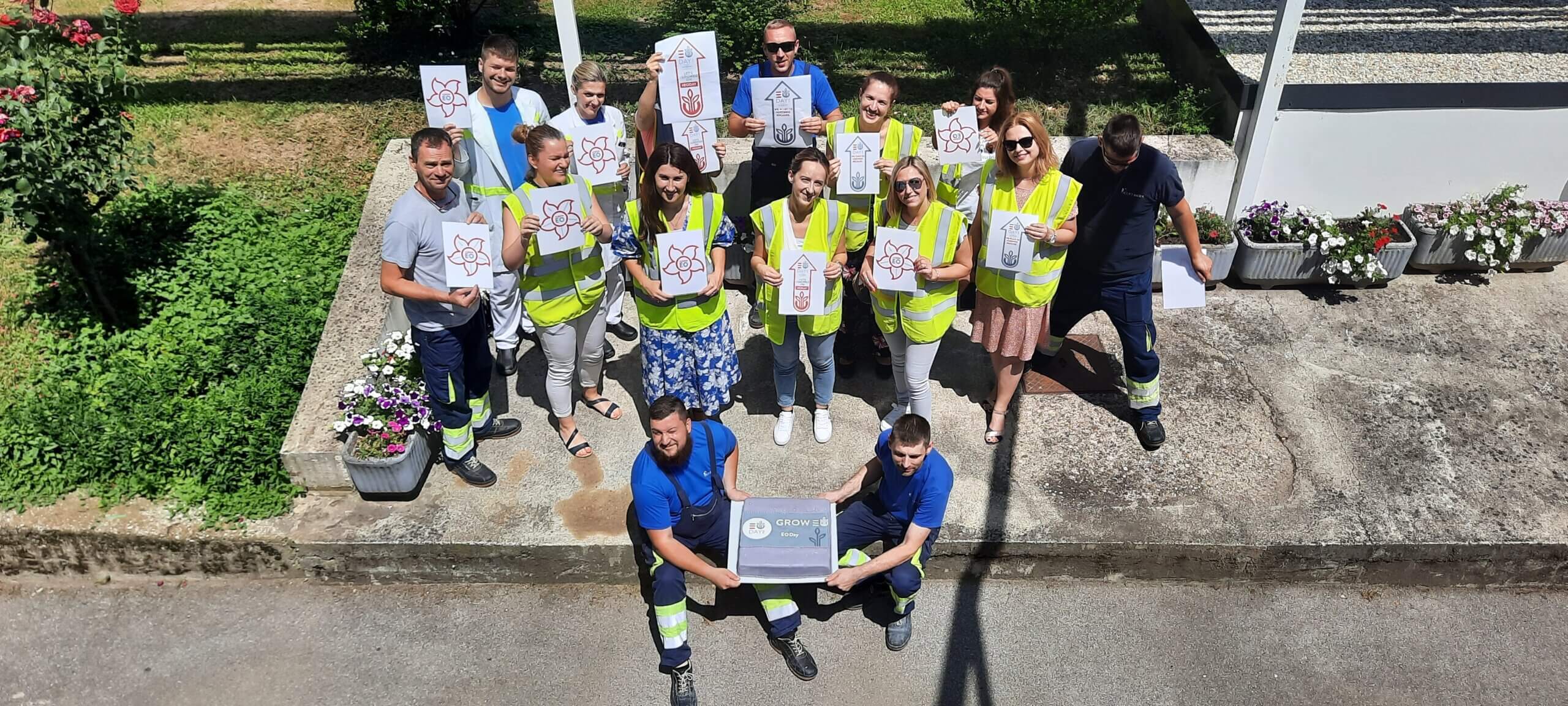 A core finding that came from the work achieved throughout 2020-2022 was that the company's most vital communications asset – its Constitution – was too wieldy, difficult to understand and lacked relevance in a modern, multicultural society. In response, 'The Constitution' has been simplified and a Members' Guide has been created to offer an informative and inspiring communications vehicle for colleague and stakeholder engagement the world over – clearly setting out the essence of the business and the brilliant ways in which everyone continues to benefit from Ernest Bader's founding and forward-thinking philosophies.
Once considered a left-field business model, companies like Scott Bader have paved the way for a growing wave of organisations that understand the benefits for people, planet and profit when they establish a more ethical social contract with their stakeholders.
HM Revenue data reveals a surge in companies leveraging this structure since the pandemic. During 2020-21 a total 181 employee-owned businesses were formed. Up to the 31st March, this number had almost doubled with 312 employee-ownership trusts (EOTs) created.
Industry body, The Employee Ownership Association (EOA), established a national day to celebrate all the businesses that are brave enough to change their ways of working in 2012. This year, the organisation is encouraging employees of EOTs to be loud and proud about their status on Friday 23rd June by participating in a social media takeover – showcasing the positive and far-reaching #EOEffect.