We are thrilled to unveil our Centenary sculpture, created by award winning artist John Creed.
On Tuesday 27th April, we were delighted to welcome Godric Bader, his wife Anne and his daughter Hansi to unveil the sculpture to an excited audience of Scott Bader colleagues.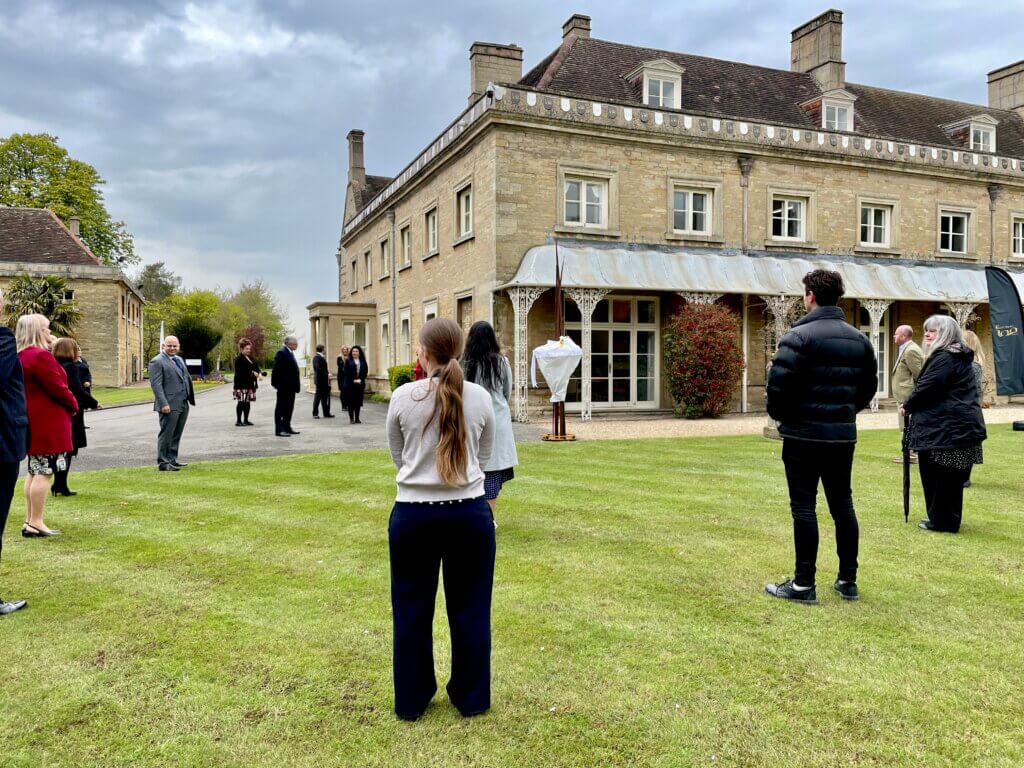 Situated next to the Hall at Scott Bader's UK head quarters, the Centenary sculpture has been created in partnership between Scott Bader and John Creed. The design's concept and focus aims to embrace and reflect the ethos of the company. The shaping of individual parts are integrated to be expressive of the past, present and future, using symbolism and metaphor to encapsulate the practical and ethical values of Scott Bader. The size and choice of materials are intended to give a feeling of an intimate and personally engaging object. The base represents the start of Scott Bader. It includes the inscription which was cut by water-jet using digital technology.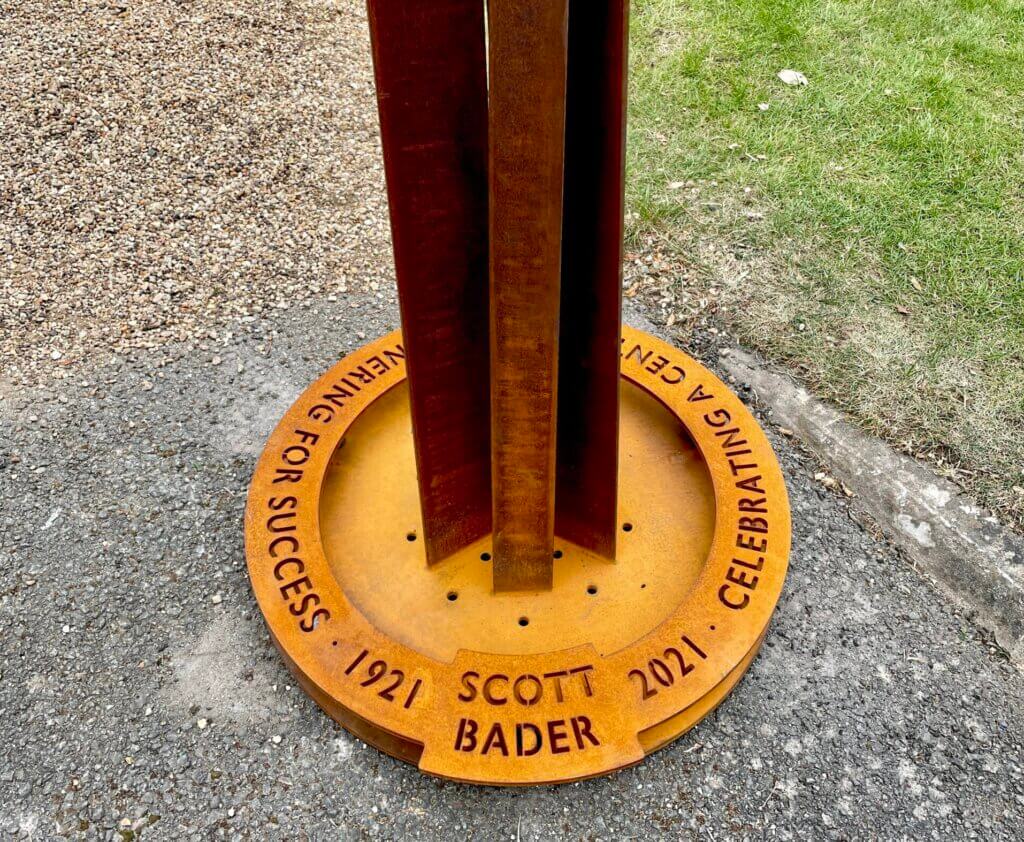 The direction of the company is represented by the column. The central core of six segments is made in stainless steel. It is symbolic of the Scott Bader's global diversity. The electropolished surface of the stainless steel creates a tenacious and lasting oxide-free surface, mirroring the world.
Scott Bader's famous colours are represented within the 'globe' using vitreous enamel. Above this the column soars into the sky and the future. The column is made of weathering steel (Corten). This is a special material in which the surface responds to the atmosphere to create its own protective oxide. It also consists of a series of strips which, when twisted, are transformed into a dynamic of line and surface.
When placed together the visual mass and enclosed space is enhanced by the interplay of natural light. The totality of the work is further intensified using the complementary materials and different surface finishes of weathering steel, stainless steel and vitreous enamel. Except for the lettering, the sculpture is hand crafted.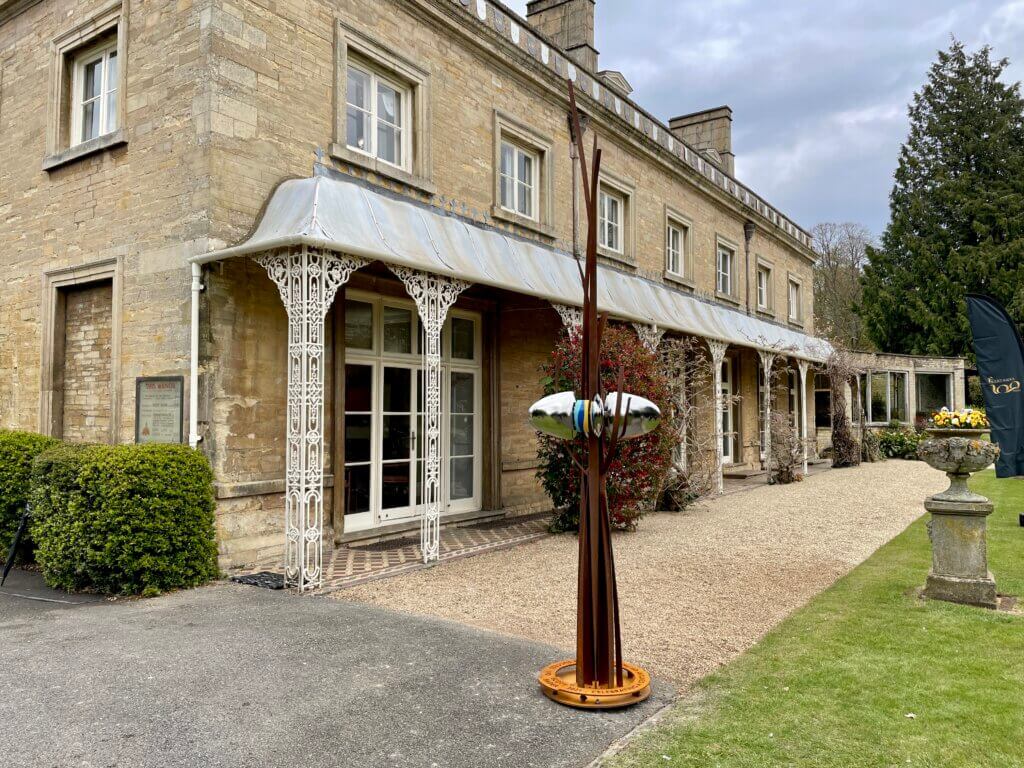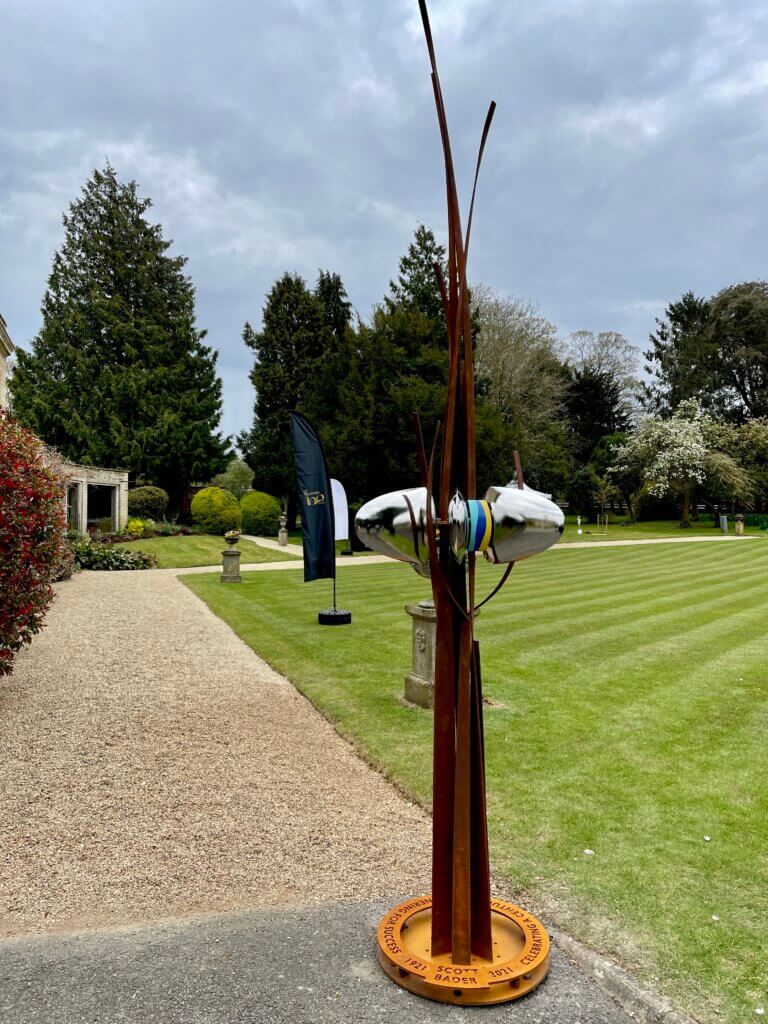 We look forward to showcasing our Centenary sculpture at our UK head office for many years to come!