Scott Bader and Blagden forge natural partnership
Global chemicals company, Scott Bader, is bolstering its Personal Care business with one of the UK & Ireland's leading distribution companies – Blagden. The new agreement will leverage Scott Bader's latest advances in sustainable base oils, following the launch of Texiterra™, its first 100% natural range, last year.
As well as bringing Texiterra's natural performance benefits to customers, Blagden will manage two other core Scott Bader brands within the Personal Care, Homecare and Cleaning markets: Texique® and Texipol®. Blagden was chosen by Scott Bader for their technical expertise and impressive one-stop-shop warehousing facility – ensuring a prompt and reliable service throughout the UK. The two firms also share a long history of advancing specialty chemicals, with 2023 marking many years of combined industry know-how.
Marie Elliot, Sales and Marketing Director at Scott Bader, said: "As a century young employee-owned business, it's extremely important to have synergy with our partners. They are an extension of our company, so there must be strong correlations between commitment to quality and service excellence."
"Blagden provides exceptional coverage across the UK and Ireland and a high level of added-value in the Personal Care and HI&I markets, so we're very confident in this relationship and the additional reach it can help us achieve for some of our proudest new product developments."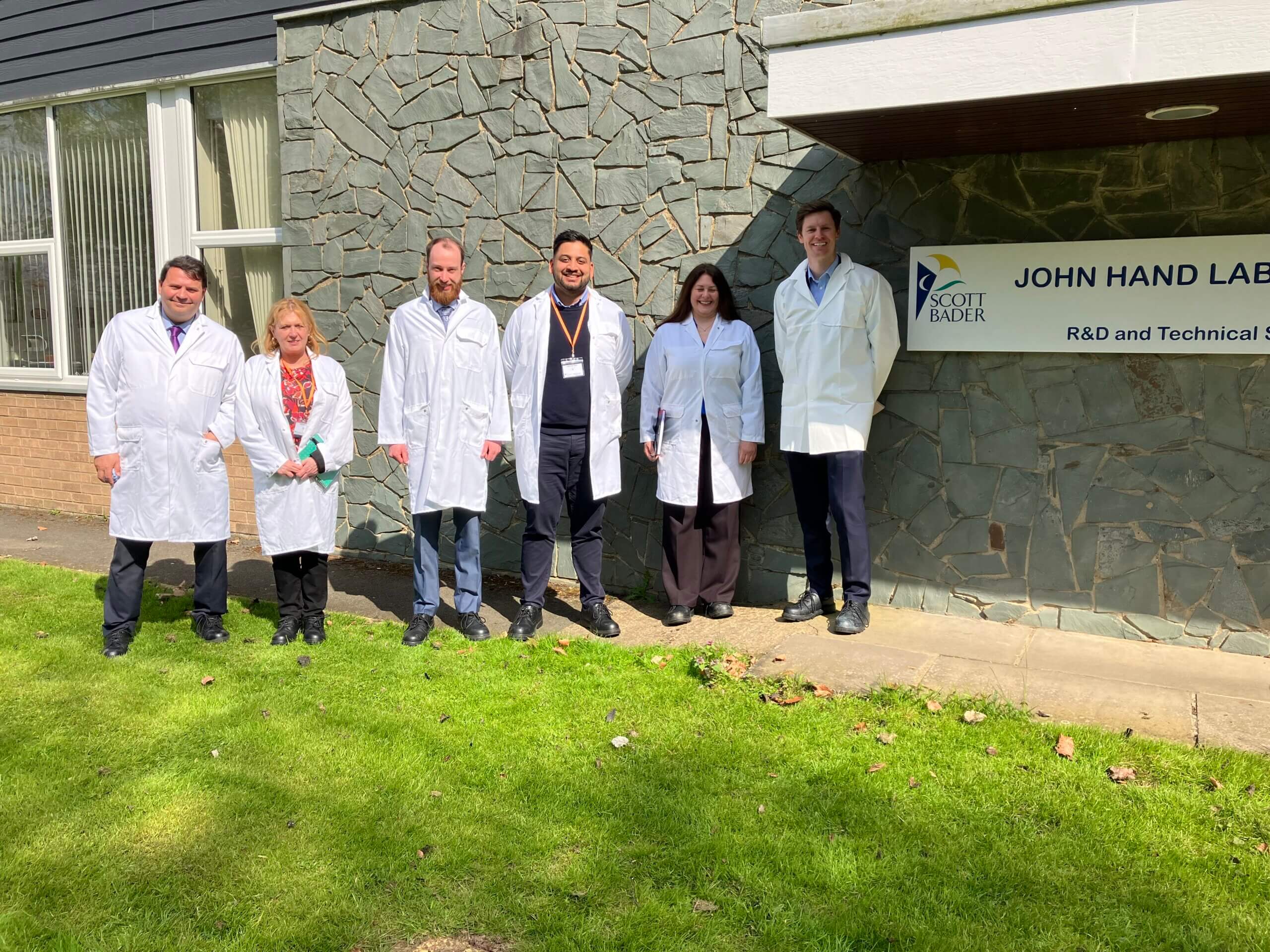 Graham Turton, Blagden CEO, said: "We are very pleased to partner with another of the UK's long-established chemical companies whose values and commitment to innovation closely mirror our own. Scott Bader's ground-breaking development of inverse emulsions derived from sugarcane exemplify their dedication to extending the boundaries of natural ingredients. The high-performance bio-based oils and additive ranges are a valuable addition to our portfolio, providing a real point of differentiation for our customers' natural and sustainable formulations."
Scott Bader's Texiterra range of 100% natural, cold-pressed oils and exfoliants was launched in March 2022. It joined the successful sister brand of bio-based personal care additives, Texique, which is widely used as a thickener, emulsifier and texturiser across skincare, haircare, styling, sun protection and baby products. Vegan, Halal-friendly and IECIC listed, their make-up is suitable for the most sensitive of applications, where high performance and a strong ethical stance is essential. Similarly, Scott Bader's Texipol rheology modifiers for water-based formulations in homecare and cleaning products are proven to meet and exceed all stakeholder expectations.