Scott Bader Middle East celebrate our Champion of the Quarter
At Scott Bader we like to take the opportunity to celebrate those who truly demonstrate our Core Values and have gone above and beyond their day jobs.
This quarter, we celebrate Prathamesh who has been awarded our global Champion of the Quarter by Group Chair, Paul Smith for demonstrating our Core Value of Responsibility and Empowerment by identifying a potential issue with a reactor at Scott Bader Middle East and proactively finding a solution with minimal disruption to production and our customers.
Paul has been Scott Bader's Group Chair for over 3 years, having joined in 2020. Therefore, his travel plans have been restricted due to Covid. Paul said "I was delighted to visit colleagues in the Middle East and experience the togetherness of the team on site. It was fantastic to have the opportunity to discuss their role at Scott Bader, how they make a positive difference and to outline our future vision for the Group face-to-face. I was honoured to present Prathamesh his award in front of all of his colleagues, which allowed all of us to give him the recognition he deserves. A highlight was for the first time in three and a half years at Scott Bader, I was able to meet a customer and engage with a true long term partner of the company."
CEO, Kevin Matthews joined Paul on the trip to engage with colleagues in the Middle East whilst using this time to deliver further business updates. Kevin and Paul also used this time to discuss colleague wellbeing with everyone across the site.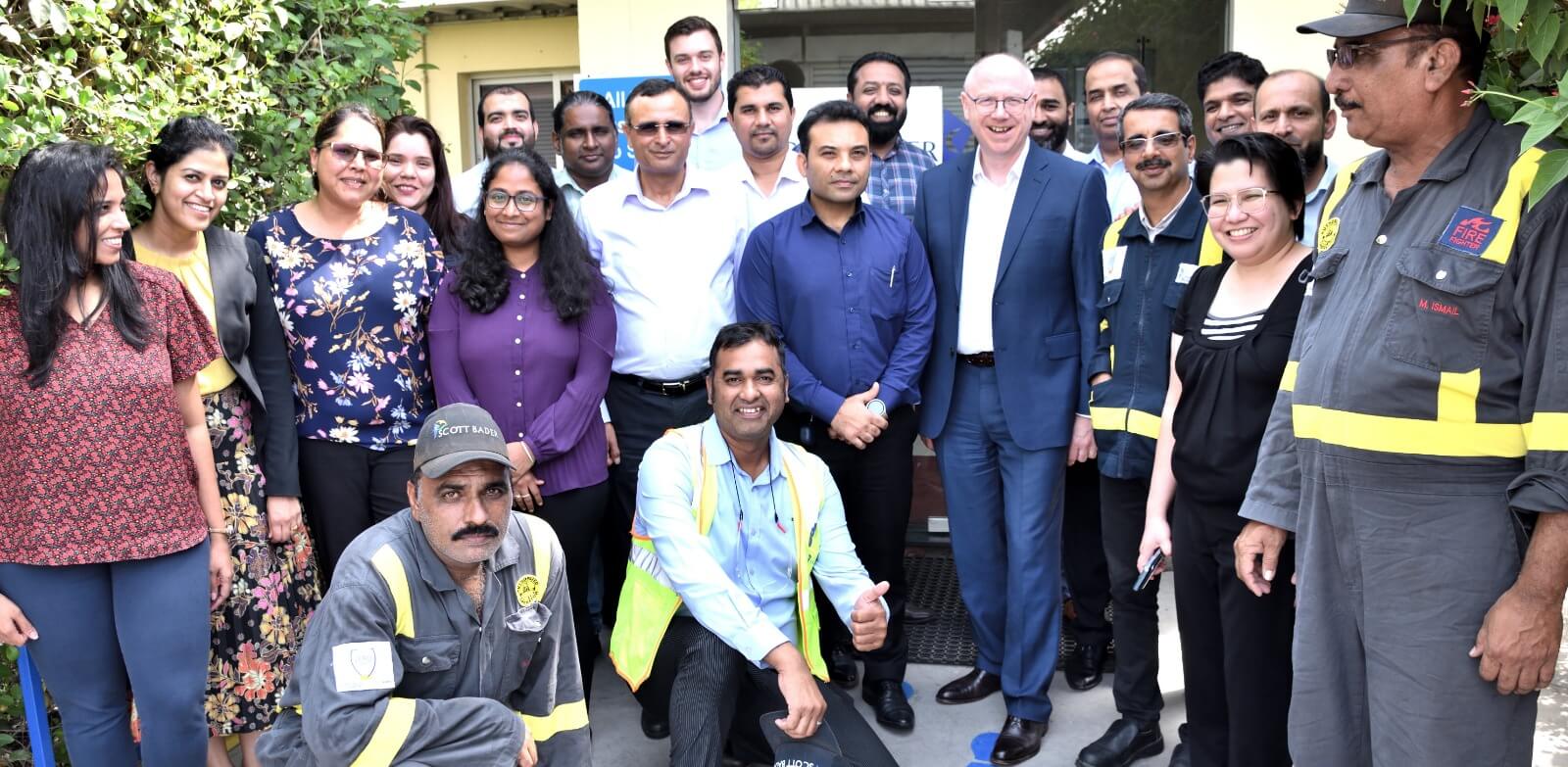 Scott Bader Middle East are always looking to excel in on site safety. They have recently introduced a new 7 Star safety programme that empowers further colleagues the opportunity to contribute to safety, productivity and teamwork throughout the site.
Core Values
The values that define who we are. Our good intentions are translated into tangible actions and results by following our Core Values. Together, they help us ensure that our commercial, community and charitable ambitions are achieved.
Learn more on our Core Values here.