The Princess Royal visits Scott Bader to mark their Centenary celebrations
Her Royal Highness, The Princess Royal joined colleagues at Scott Bader's UK headquarters this week to commemorate their Centenary. 
On Tuesday 27th April, The Princess Royal arrived at Scott Bader's headquarters to a warm welcome before being accompanied around 'the Hall', a former manor house that today serves as Scott Bader's head office, set in beautiful gardens with state-of-the-art laboratory facilities, and bordering a busy manufacturing plant.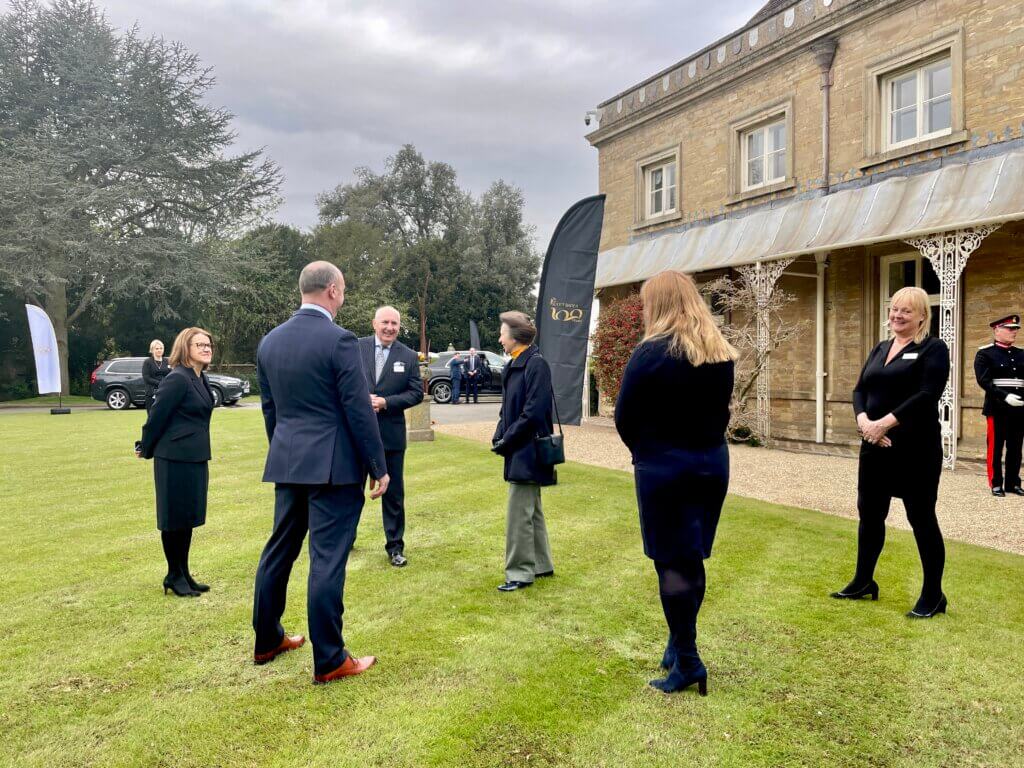 Scott Bader is an employee-owned organisation and is also celebrating 70 years of founder Ernest Bader and wife Dora Scott gifting the company to their employees to form the Scott Bader Commonwealth. The Princess Royal visited the Commonwealth Centre, used by the business and local community, to learn more about the Scott Bader Commonwealth and the charity fundraising and volunteering activities colleagues around the world participate in. The Princess Royal was introduced to Godric Bader, Life President of the Scott Bader Commonwealth and his daughter Hansi Manning who is a Scott Bader Guardian Trustee representing the Bader family.
Small groups of Scott Bader colleagues from different business areas were delighted to meet The Princess Royal on her tour around the site. The Princess Royal was accompanied throughout her visit by Scott Bader's CEO Kevin Matthews who said:
"We are privileged and honoured to have welcomed Her Royal Highness to Scott Bader. My colleagues and I thoroughly enjoyed meeting her and discussing our roles in this unique organisation. As we continue our Centenary celebrations, we can all look back on today's visit with pride and gratitude."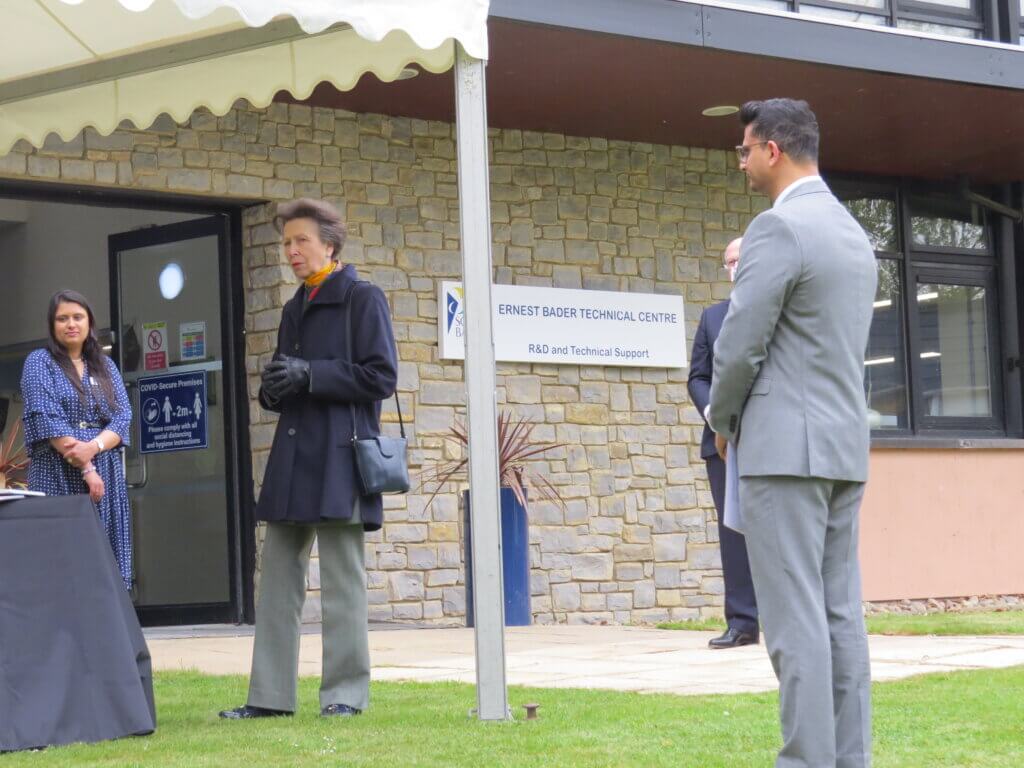 The Princess Royal concluded her visit by unveiling a commemorate plaque to Scott Bader's Centenary and putting the first spade of earth on the Scott Bader Centenary time capsule to initiate its burial. The time capsule contains employee aspirations for Scott Bader, and to align with their 2036 vision for a sustainable future, it will be reopened in 2036.
As a memento of the visit, Scott Bader's new Centenary book that details Scott Bader's rich history along with reflections from colleagues who have played a key role over the years was presented to The Princess Royal before her departure.