Scott Bader Croatia celebrate World Bee Day
On Friday 19th May 2023, Scott Bader Croatia celebrated World Bee Day. The purpose of the international day is to acknowledge the role of bees and other pollinators for the ecosystem.
Without bees, there would be no life, as they pollinate many plants and plant crops that are essential for human survival. Unfortunately, beekeepers, each year reports on average 30% loss of beehives. Although there are numerous reasons why bees and other pollinators are declining, plant protection products are the most threatening for bees. That's why Scott Bader Croatia wanted to raise awareness of the importance of bees to the ecosystem.
All colleagues had the opportunity to see and taste some of the bee products and learn something about the most useful insects in the world. The team shared a spread of different bee products from a local beekeeper including, beeswax, propolis, honey, honeycombs, pollen, perga-bee bread and honey brandy. Health and Safety Executive (HSE) manager at Scott Bader Croatia, Ana Sertić, baked some honey cakes and honey muffins to join the spread.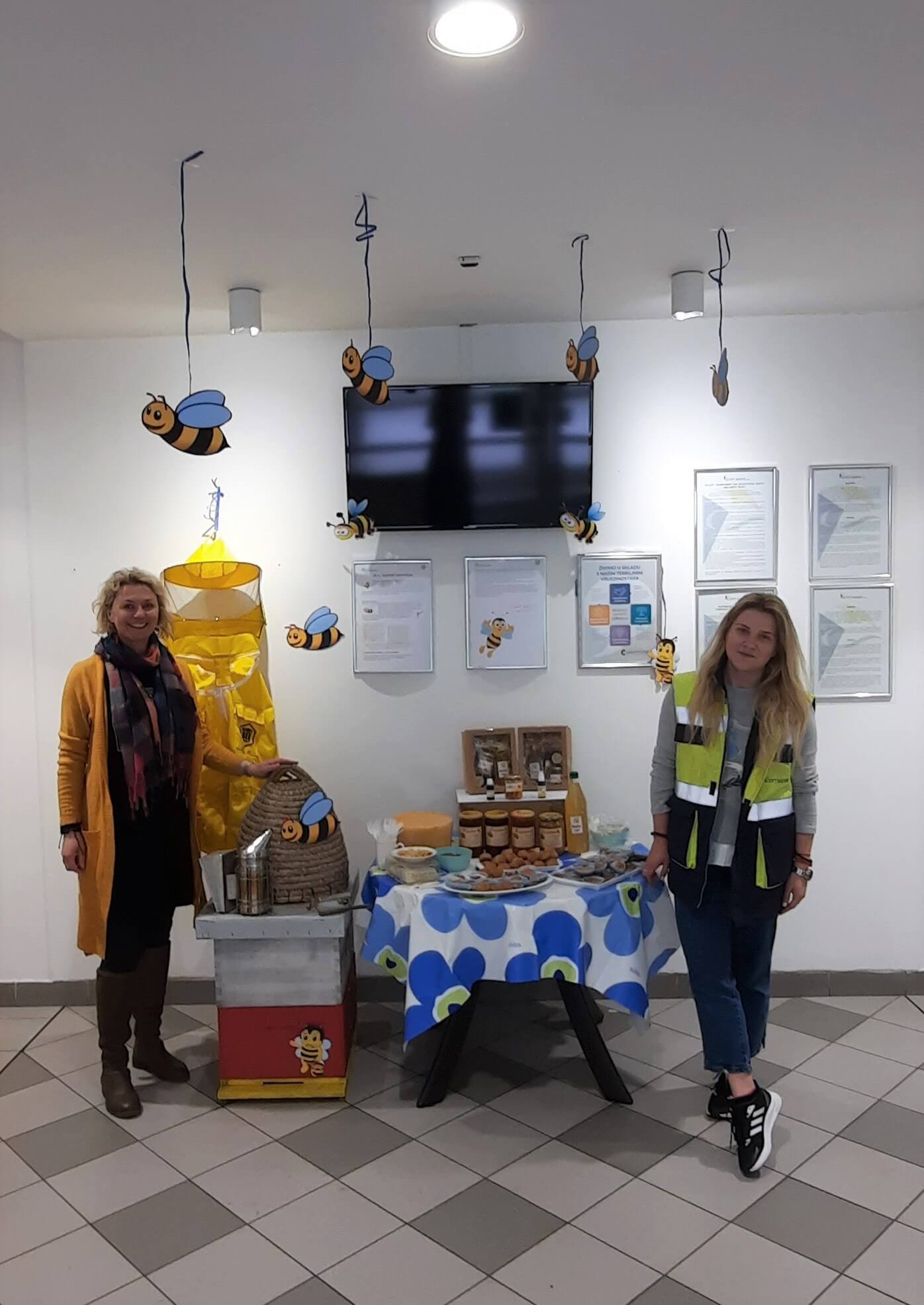 It was great to see the site come together to celebrate the day, while learning some interesting facts about bees!
Biodiversity is the living fabric of our planet. And the bee is at the heart of biodiversity.
Biodiversity at Scott Bader
At Scott Bader we are committed to staying ahead of the curve in terms of ecological pressures ensuring our activities have the minimum negative impact on the natural environment, central to our 2036 vision.
Safeguarding the natural environment includes actively promoting biodiversity in our sites, especially those in protected areas of high biodiversity value. Here are some examples:
Scott Bader UK: At our 43-acre UK head office, we look after woodlands, a meadow with 25 species of nectar-rich native flowers, a 30m wide pond and paddocks loaned to the Wildlife Trust charity for conservation.
Scott Bader Croatia: We manage the whole site, 40% of which is green space.
Scott Bader South Africa: The site here is situated on a nature reserve and home to many species of insects, flowers, butterflies, and moths, inspiring one of our managers to publish a book about butterflies!