Sustainability in Action: Lighting
Welcome to our first Sustainability in Action blog, with the spotlight on lighting.  Having begun our sustainability journey with our 2036 vision several months ago, we identified lighting as a priority to review if we were to improve our environmental impact. The review resulted in Scott Bader sites implementing more environmentally friendly lighting solutions.
LED lighting
Our UK head office began their switch to LED lighting by replacing all existing lighting in the Ernest Bader Technical Centre, the hub of our R&D activities.  250 watt bulbs were replaced with 100 watt LED low bay panels.  The laboratories also had their lighting replaced with 100 watt LED lights.
The new lighting is more natural with less shadow which is having a positive impact on working conditions and colleagues' health and well-being.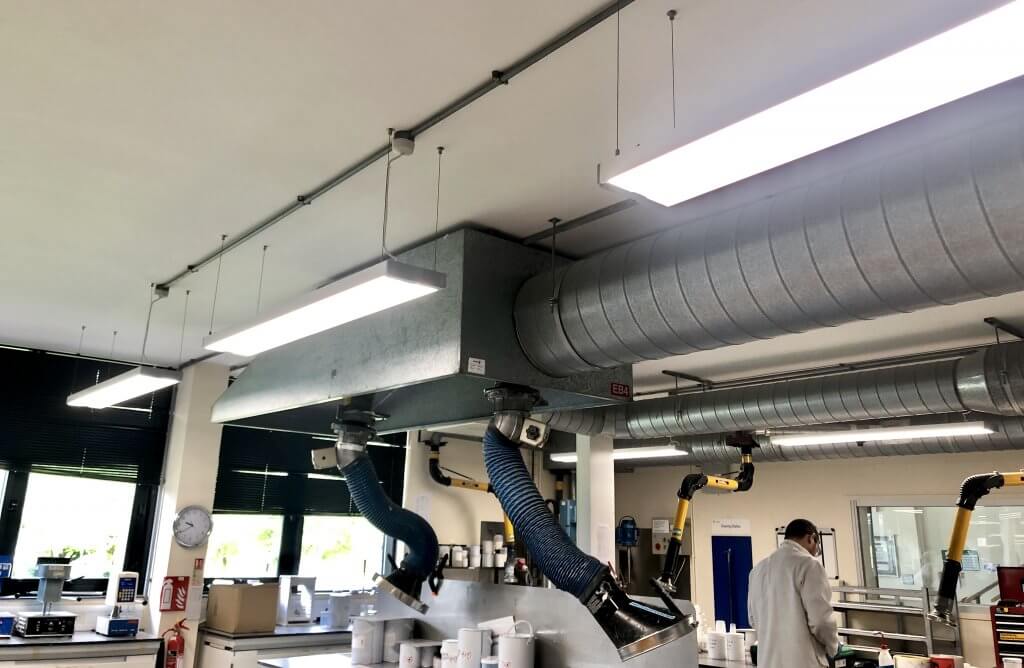 Similarly, our Scott Bader North America site in Canada made the decision to replace their old sodium (HPS) bulbs with LED bulbs once they had reached their end of life. Whilst LED bulb costs significantly more than HPS bulbs, each LED 165 watt bulb will last 25,000 hours.  The quality of lighting is better, something which a number of colleagues in Canada have noticed describing the LED lights as 'brighter' and 'less depressing'.
The site continues to replace their old lighting with LED, and will not stop until they are totally LED lit!
Solar powered lighting
Scott Bader South Africa have installed solar panels on their main office building. They have been designed so that all power needs – including lighting – are met during the main hours of sunlight. Excess power is sent to power the production plants.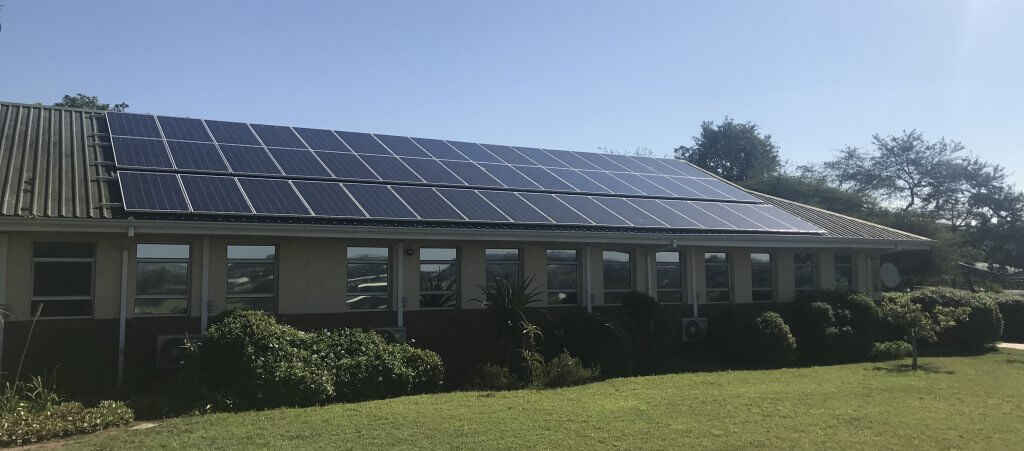 Back in the UK, the main pathway through the site was identified as needing better lighting at night to improve colleague safety.  After some investigation in to a suitable solution, motion sensor solar lighting was installed.   The success of this low cost solar lighting has led to looking at other areas where solar energy could be used as a lighting power source.
100 % natural lighting
It's fair to say that the Middle East have fair share of sunlight! Scott Bader Middle East, based in Dubai, have harnessed this by installing natural lighting domes in their warehouse and offices.  The domes mean that during the day light is provided with no adverse effect on the environment and at zero cost to the business.  Colleagues also benefit from better working conditions with the sunlight providing a good source of vitamin D.
These are just a few examples of how some Scott Bader sites have switched their lighting to sustainable options.  Other Scott Bader sites are following their lead, and will implement similar solutions.  We take our responsibility to protect the environment seriously and will share more examples of Scott Bader's sustainability in action in future blogs.
Find out more about our 2036 Vision here.