Scott Bader North America exhibiting at CAMX 2021
Scott Bader North America are excited to return to CAMX in 2021, where they will be showcasing our market leading range of adhesives and advanced composites.
From 19th – 21st October in Dallas, Texas you will find the Scott Bader North American team on Booth U19, where they are looking forward to welcoming visitors and discussing Scott Bader's latest innovations including our Crestabond® and Crestomer® structural adhesives, Crestafix® bonding pastes, Crestapol® urethane acrylate resins and Crestamould® tooling systems.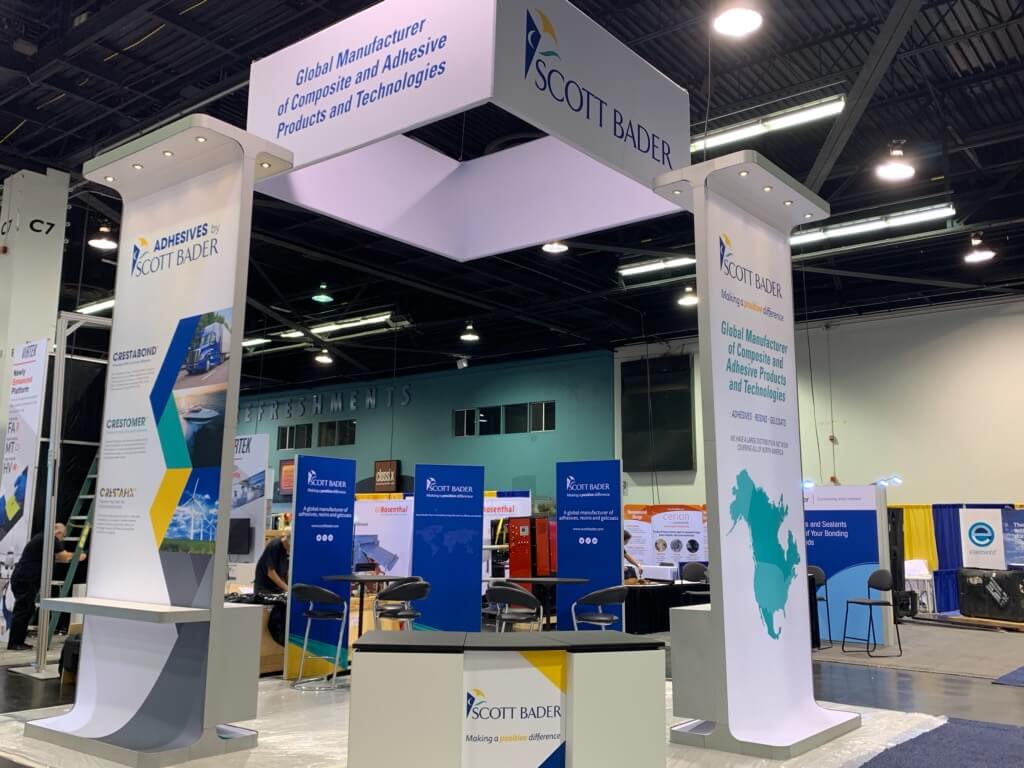 The Crestapol® range of high-performance urethane acrylate resins will be a key product focus at CAMX 2021 with particular emphasis on the fire retardant (FR) properties of filled Crestapol resins and Crystic® FR gelcoats and intumescent topcoats. Crestapol resins can be processed by open molding, infusion, RTM and pultrusion, even when heavily ATH filled (up to 200phr).
Representatives from the global Scott Bader technical and commercial team will be available at Booth U19 to answer questions about their high performance adhesives and composite products.
The Scott Bader North American team look forward to seeing you on Booth U19!
Marine drones manufactured using Crestapol® and Crestabond®
In Miami, Florida, Scott Bader and SWL Robotics Inc are working in partnership to manufacture marine drones from Crestapol® 1260PA and bond them together using Crestabond® M7-15 structural adhesive.
The innovative marine drones provide surveillance, research and data in all marine environments to help protect and maintain precious marine habitats. Click here for the full story.