Scott Bader supports #BlackInChem week 2021
Scott Bader is proud to support #BlackInChem week from 8th – 14th August, 2021!
The aim of #BlackInChem is to amplify and support black scientists around the world within the field of chemistry and in adjacent fields. It was founded in 2020 and was inspired by a series of "BlackinX" weeks that were created in response to #BlackBirdersWeek. Since 2020, BlackInChem has increased its online presence, connected Black chemists in the US and Europe, and catalysed a conversation regarding the need for greater representation of Black chemists.
As part of Scott Bader's Diversity & Inclusion programme, we are starting to work with partners such as SCI (Society of Chemical Industry) and various Universities to undertake a number of initiatives to attract more black chemists to Scott Bader and the wider chemical industry. Whilst we fully support #BlackInChem week, we recognise this is a continued effort for many years to come and one we wholeheartedly embrace. We look forward to updating you on our initiatives over the coming months.
Throughout #BlackInChem week there are a series of workshops, keynote speakers, social media challenges and a careers day. Click here for more information and to sign up.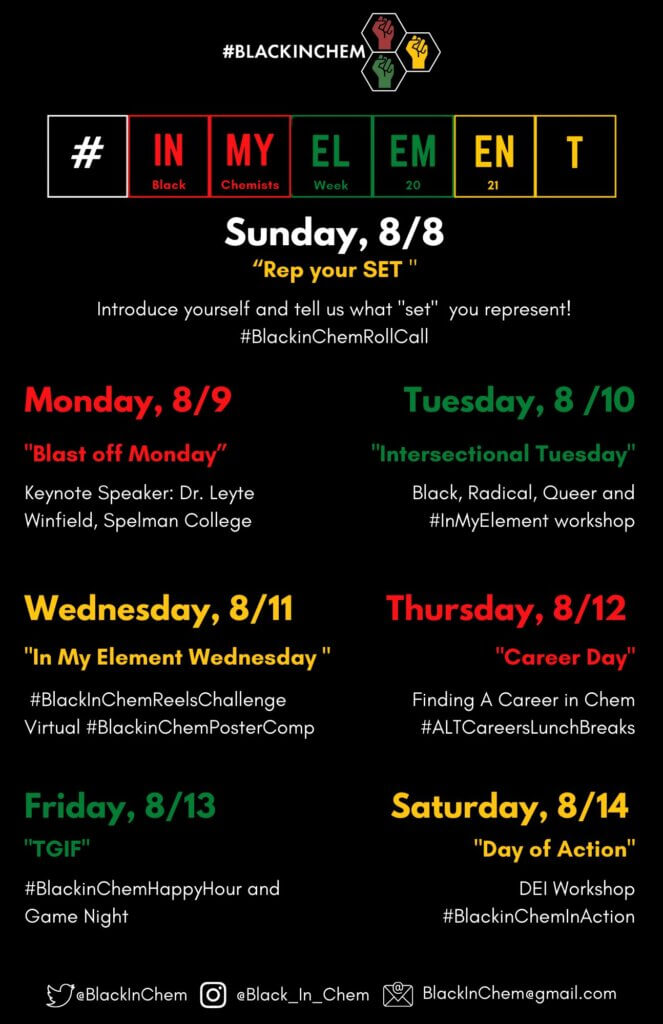 Later this week we will be catching up with some of Scott Bader's black chemists to discuss their career journeys and further steps the industry can take to attract more black people to a career in chemistry.
Happy #BlackInChem week!