Scott Bader UK's Barry enters the Rust Bucket Rally to raise money for Breast Cancer Now
Barry, Waste Supervisor at Scott Bader UK, is entering the 2023 Rust Bucket Rally for the first time, raising money for Breast Cancer Now, a charity that is close to his heart.
The Rust Bucket Rally challenges teams to find a car worth around £500 and safely drive it a huge 2500 miles across Europe and back. Barry and his team will be driving a 20 year old Mercedes SLK through 7 different European countries, travelling as far as Slovenia, from 2nd to 5th June 2023.
The Rust Bucket Rally started as a bit of fun for charity back in 2014. The idea was simple, buy a car for £500 or less and drive it across Europe for a long weekend to raise money for charity.  The idea was a popular one from the start – the first year it had 22 cars and raised £22,000. Since then, each year has brought an increase in teams joining the challenge and they are fast approaching a quarter of a million pounds raised for UK charities!
They are here for anyone affected by breast cancer, the whole way through, providing support for today and hope for the future. Breast Cancer Now are the trusted friend that people affected by breast cancer turn to for caring support when they need it most, as well as the expert authority on breast cancer research who is making breakthroughs and driving forward progress.
Scott Bader has helped to wrap the car in a, let's say, eye catching style! If you would like to support Barry and Breast Cancer Now as he enters the mammoth challenge, please click here.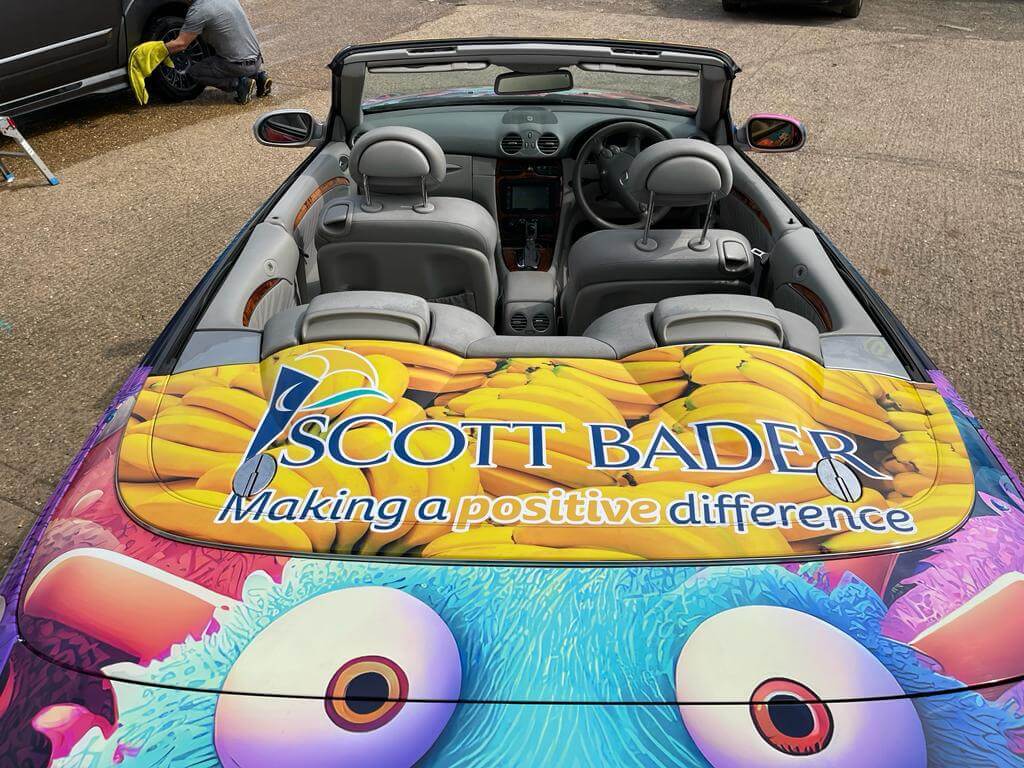 The Scott Bader difference
Barry is a great example of the Scott Bader difference. By taking on the Rust Bucket Rally, he is making a positive difference to his community, which is affirmed in Scott Bader's Guiding Principle of being a role model for our ethical approach to successful business.
The Scott Bader difference is underpinned by the fact we are a Commonwealth, which means we are owned by our colleagues, who as Trustees of Scott Bader Commonwealth, are responsible for the wellbeing of the business.
This rare ownership structure brings great benefits:
The business is totally independent and cannot be taken over or sold, creating more sustainable business relationships
Colleagues have an instrumental role in running the business, a role that is much greater than their everyday tasks and empowers them to learn and grow
Our charitable status brings a responsibility to the wider community, to make a positive difference in everything we do
Keep an eye on Scott Bader's social media pages for updates on the Rust Bucket Rally's journey across Europe. Good luck Barry!