Scott Bader South Africa colleagues come together to deliver food and essential items following political protests
Scott Bader colleagues in South Africa have come together to help each other during the recent political protests and riots. In doing so, they have exhibited Scott Bader's values of Commitment, Responsibility, Team Working and Fairness.
People across South Africa are still surveying the extensive damage and looting caused by recent politically triggered riots. This has been a worrying time for all at Scott Bader South Africa (Pty), especially for colleagues living in Durban who have been seriously affected and have struggled to get food and other essential items.  Shop lines are long, few are open and food supplies are limited.
Scott Bader South Africa colleagues in unaffected areas wanting to help those in need of supplies were, with financial support from Scott Bader, able to purchase, organise and arrange the delivery of food and essential item parcels.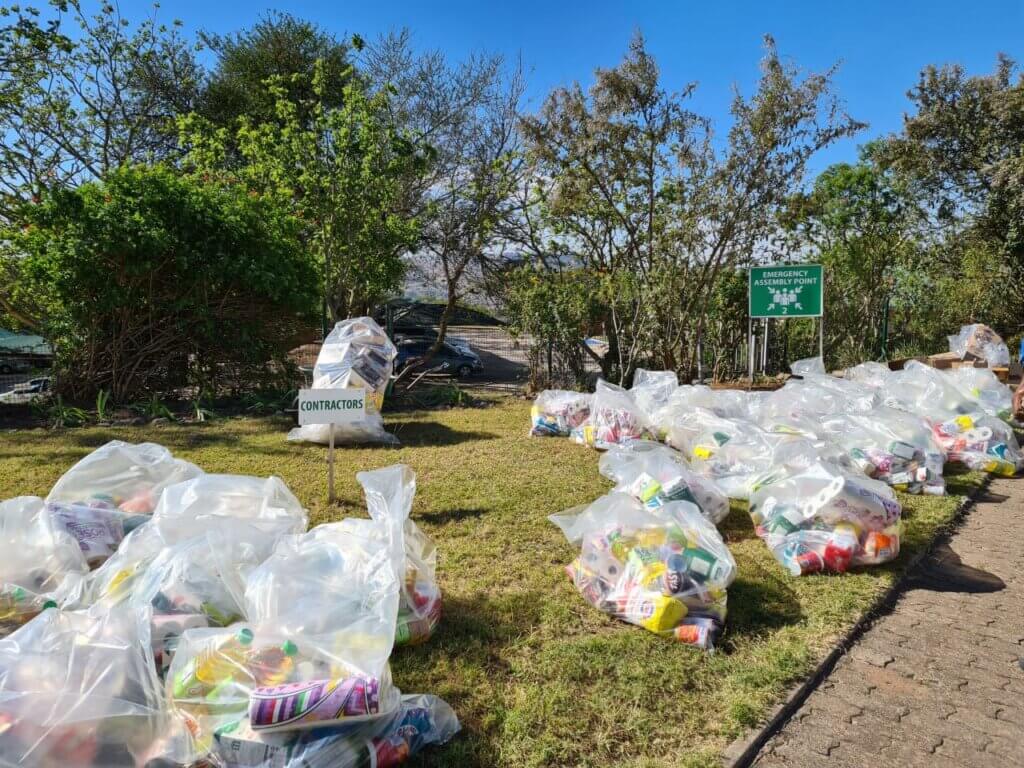 Kevin O'Moore organised the parcels and says: "This initiative has been most welcomed, and I am getting constant messages of thanks and appreciation from my colleagues to pass on to the global team. A big thanks to Bruce for helping me collect and get the items to our logistic partner so they could be shipped. This was a tough physical day but well worth it. Thank you to everyone who made this possible."
This is a prime example of living the Scott Bader values. Thank you and well done to all involved!