Scott Bader South Africa sponsors their partner, Specialised Fibreglass, in support of Rhino Ark
Scott Bader South Africa and their longstanding partner, Specialised Fibreglass Ltd, have come together to support the charitable trust Rhino Ark. They have been supporting the Rhino conservation charity since the start in 1989 through the sponsorship of Specialised Fibreglass' car that competes in the Rhino Charge annual off-road competition in Kenya.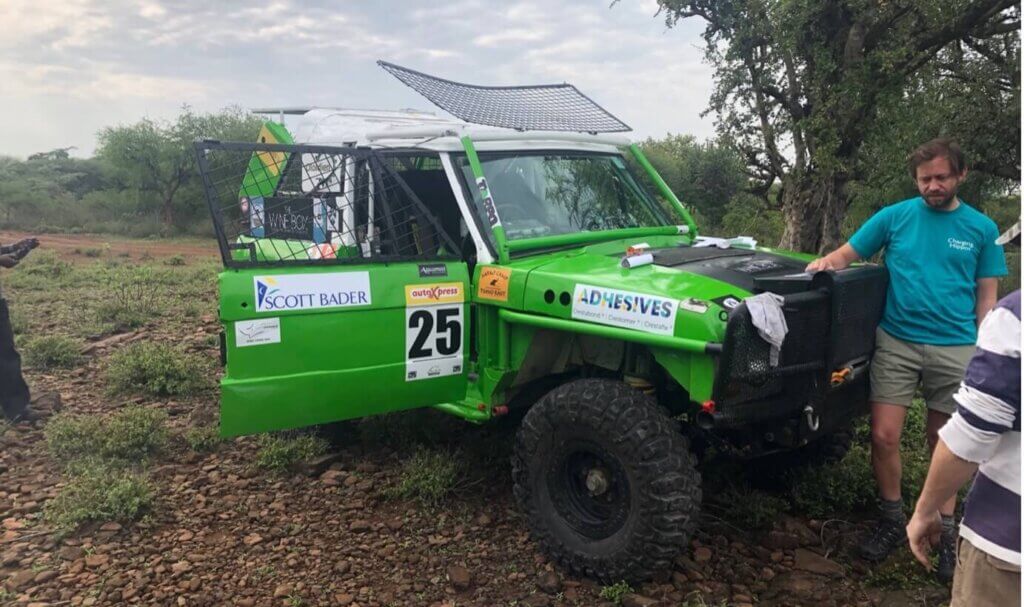 Originating in 1989, the event began to raise funds and support the construction of the Aberdare Electric Fence, however more recently Scott Bader's sponsorship goes towards saving the dwindling Rhino population in the Aberdare National Park, as well as mitigating human-wildlife conflicts.
To minimise environmental impact, a maximum of 65 competitors are allowed to enter the race. The race requires each team to visit 13 control points (guard posts) scattered over approximately 100 square kilometres while travelling the shortest possible distance across difficult, trackless terrain, where speed is penalised. Teams must plan and coordinate their exact route allowing them to reach all control points within a 10-hour period for the one-day off-road event, whilst travelling the shortest distance measured by GPS.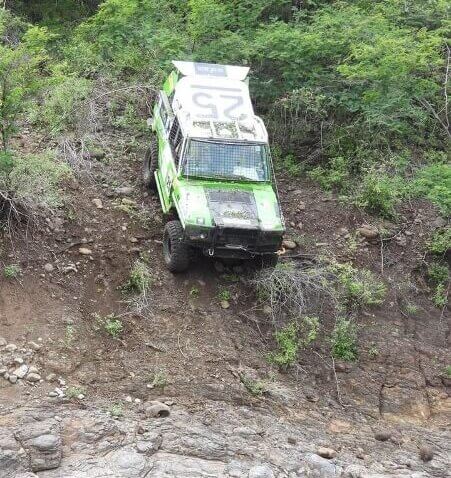 With the venues changing location each year in some of the most remote locations in Kenya, each venue is designed with full participation from the local community, discussing plans with the local representatives, ensuring careful consideration is top priority.
Operating since May 1981, Specialised Fibreglass Ltd are moulders of a wide range of quality G.R.P. (Fibreglass) products in Kenya, with a recognised brand in the fields of boat building, vehicle bodies, architectural components, as well as an assortment of other items, including a variety of tanks, carrier boxes for bicycles and motorbikes as well as translucent Fibreglass sheets.
The brilliant Specialised Fibreglass team have raised an incredible $200,000 for Rhino Ark over the past 20+ years, and over $15,000 in 2021.
Supporting their partner, Specialised Fibreglass, in the Rhino Charge has enabled Scott Bader South Africa to continue to follow the core principles originally outlined by Ernest Bader, our founder, to support our local communities through the Scott Bader Commonwealth.
A big well done to the Specialised Fibreglass team from all at Scott Bader!