What we offer
We are committed to the well-being of all of our colleagues through ensuring that everyone is paid according to the principles of the UK Foundation Living Wage – including our contractors' staff working on site.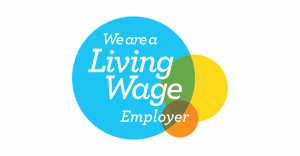 We provide a competitive salary, a range of benefits, safe and healthy working conditions for all our colleagues.  We attract and retain the right people encouraging motivation, commitment and loyalty.  We treat people fairly, provide support where necessary and ensure a balance between work and family life.
Group Staff Bonus/Profit Performance Pay- This approach reinforces the Scott Bader principle of working together for a common goal, and sharing in our successes.
Health and Safety – is our first priority and we offer annual medicals for all.
Group Personal Pension Scheme
BUPA/Private Medical Insurance for all colleagues
Cash plan and Perks Programme
Volunteering: 1 day's additional leave to use for volunteering.
UK Company facilities
Commonwealth Centre – This is used by the company for its own functions but is also made available for hire by the local community for a variety of uses.
Swimming Pool – This is available to colleagues and local community groups.
Grounds – We are actively working with the Wildlife Trust to develop and maintain our grounds to enhance wild fauna and flora.
Allotments and greenhouses – These are available for colleagues to use.
Corporate members of the Wild Life Trusts